Trusted by 140+ homeowners
21+ years of industry experience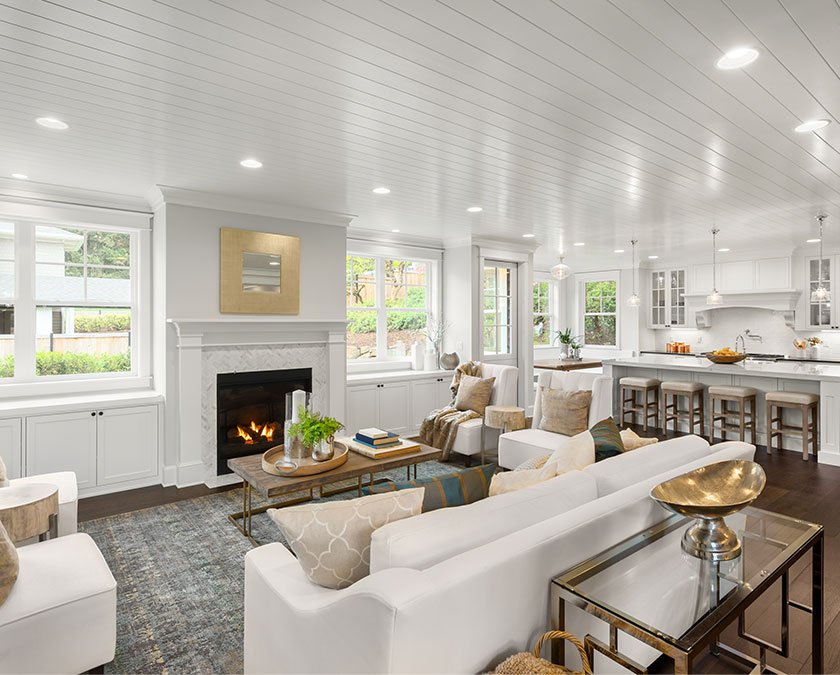 A Functional And Inviting Home To Improve Your Life
If you've been living in the same home for a while now, you might feel like you need a refresh.
When getting your home remodeled, it's important to make the best of both worlds and have that luxury touch blend in with the functionality you need.
Envision what you want your home to look like, from your kitchen to your bathroom and every room in your home. Think about everything: material, texture, colors, space – and share your vision with us. We'll make sure you'll get a home you'll fall in love with all over again.
Relax And Destress At Home
From the start of the day till your head hits your pillow, you should be able to enjoy every second spent at home. Your bathroom is typically the first and last room you step into as you begin and end each day, so it has to look and function exactly as you want it to.
Say goodbye to stepping into a small, outdated space, and get ready to enjoy a spacious, airy, and beautiful bathroom.
From heated floors to premium vanities and smart features, you have the possibility to customize your bathroom however you like and make it your personal sanctuary.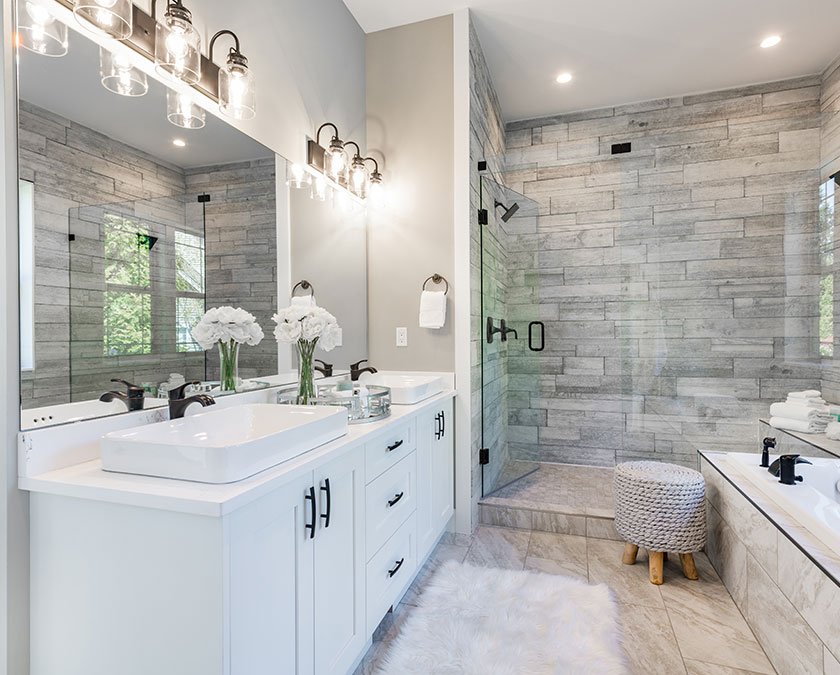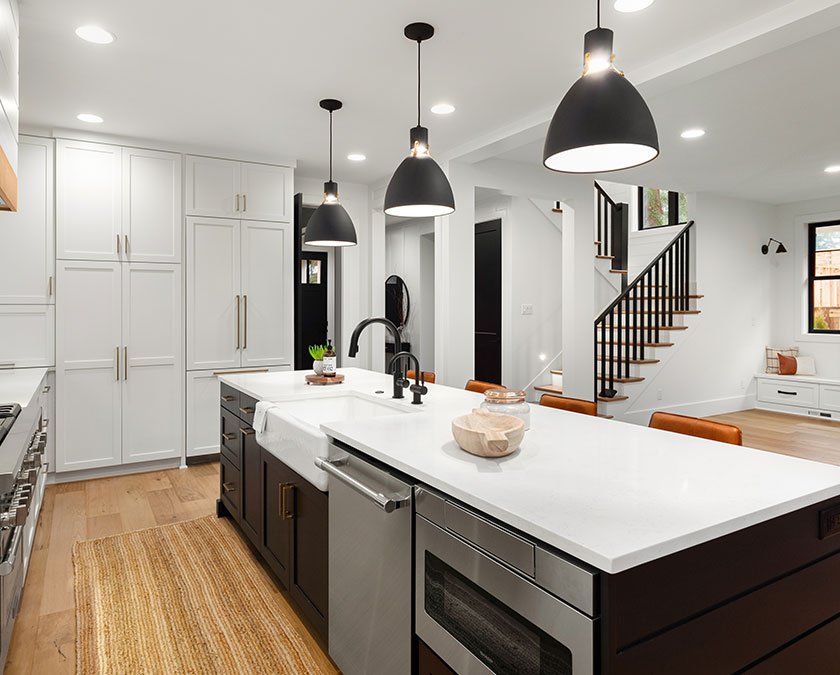 A Kitchen That Everybody Loves
The kitchen is the heart of your home. It's where you chat, catch up on the day's events, and share dishes with your friends and family. It's also where you tune into your creative side, cooking and baking for those around you. It doesn't matter whether you're a seasoned pro or just starting out on your culinary adventure – your kitchen should meet your needs time and time again.
And while you're having a good time cooking, give your entire family and your guests a reason to smile anytime they're around. With a kitchen remodel, you're not only updating it to make your life easier, you're also turning it into a welcoming place that makes everyone feel at home.
High-End Remodeling Services
From transforming your bathroom into an oasis to small updates across your home, we have your back. Browse any of our services below to see what we offer and check out estimated pricing for your project.
Experience The Promise Of Excellence
As our customer, you can count on us for dependability, drive, and integrity in getting your project completed. Watch the video below to get to know us.
This Is What Your Dream Home Can Look Like
Take a look at our project gallery below. We've put together various styles and designs to serve you as inspiration in getting your home transformed. If you see anything that inspires you, mention it during our phone consultation and we'll give it our all to make it happen for you.
3 Easy Steps To Turn Your Home Into What You've Always Wanted
From start to finish, we're here to help you get the home you've always planned for but didn't know how to make it real. With transparency, enthusiasm for design and detail, and a process that's focused on you, we promise you an experience that you will enjoy and an end result that will exceed your expectations.

Fill out our form and send us pictures of your current space as well as pictures of what your ideal finished project looks like. We will shortly get back to you with a phone consultation, then schedule your in-home consultation.

We discuss the finer details of your project and create a design and a game plan. We go over what you can expect during the project, then get to work. You'll get real-time updates about the schedule and progress along the way.

3. Live In Your Dream Home
Finally you have the perfect home! Once the last touches are completed, we have a final walkthrough to make sure every detail is spot on. It's time to show off your new space and get everyone together in celebration.
The Proof Of Happy Customers
When working with us, your needs and wants will always be top priority. It's your home, after all. Read how other homeowners like you experienced working with us.
The team with Lakeview completed a full renovation of a master bathroom in my house. It was quite extensive, involving moving a wall and moving plumbing. The quality of the work was excellent. Anything that I saw that I wasn't pleased with was corrected. But that rarely happened because of Nate's attention to detail. We ran into a couple of delays along the way, but it was worth the wait to have such a thorough and well-done renovation to show for it. I would highly recommend them.
Nate and crew did a great job and I will definitely use him again. He did everything he said he would and frankly, it was perfect!
Nate and company did a great job working on a number of projects in our house, including converting our ugly bath/shower combo into a beautiful walk- in shower with full tile and marble. The difference is night and day, would hire him for our next project.
Make Your Home A Place You Never Want To Leave