Scroll down to discover options, process, and pricing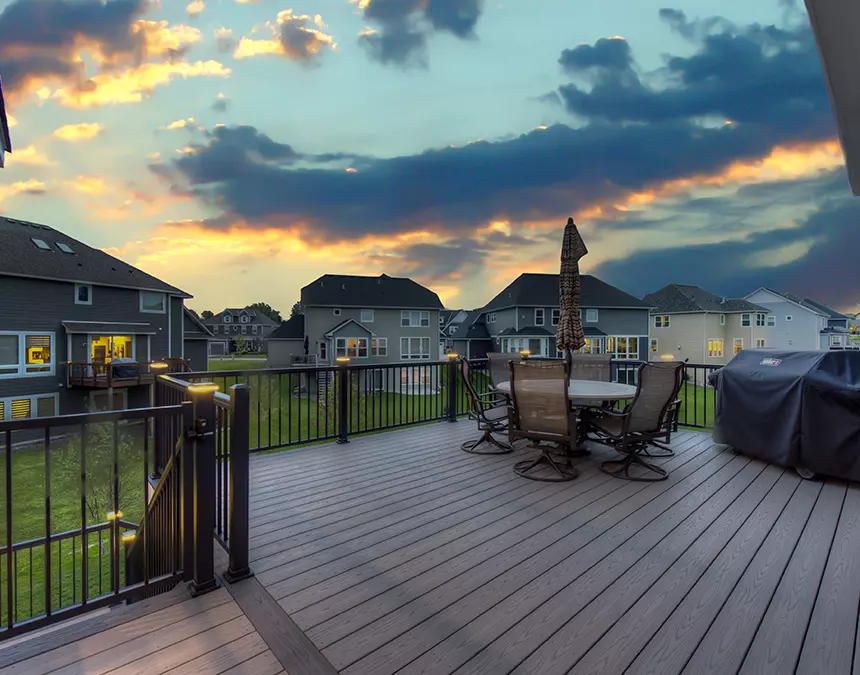 Reinventing the way you Spend Your Free Time
Your backyard is a place where you will most likely spend many hours with your family. Tossing the baseball in the warm evenings, teaching your children how to swim, or just relaxing with your pets. Why not make it a place that you enjoy rather than dread having to maintain and take care of.
Maybe you feel like you don't have enough space in it and can't fully enjoy your time. Or you've always wanted a large pizza oven to perfect your cooking skills or a beverage cooler to chill your favorite libation while you watch the game. With a full outdoor living space, you can get everything you've ever wanted and more. 
Some of the most exciting features to enjoy in your backyard include:
The Party Is At Your Place This Weekend
What if entertaining and having guests over is how you truly relax in your free time? The weather is calling for blue skies and moderate temps and the best action-packed feature film is playing on the outdoor big screen this evening. You are planning to grill some surf and turf and you've created a seasonal drink to pair with it.
No longer will you need to worry if the grill has gas since it's connected to natural lines from the home. You can set back and enjoy your company and share this amazing space as you soak up the ambiance of your own backyard retreat.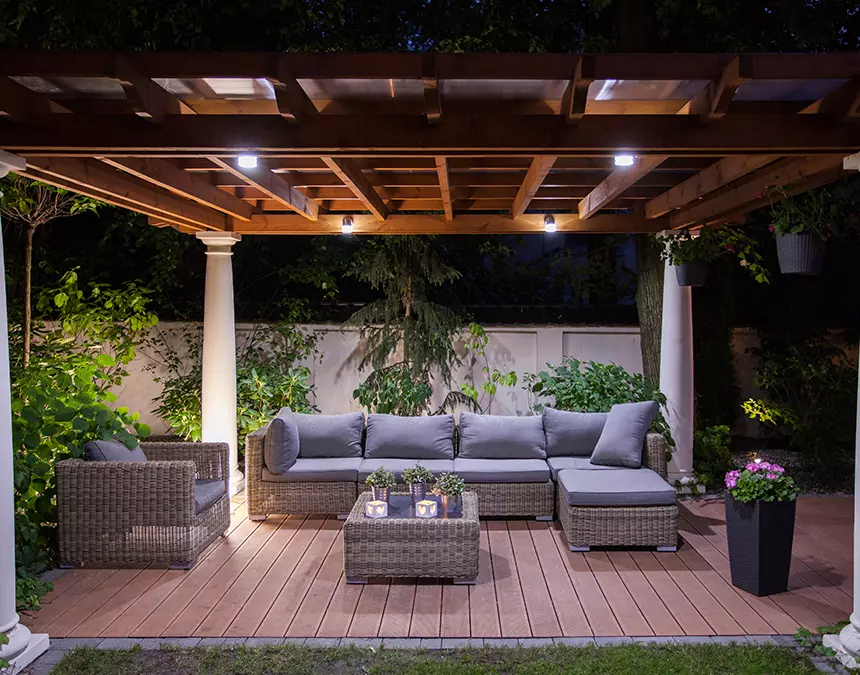 A Soothing Getaway In 3 Easy Steps
When having your outdoor space recreated, you deserve to experience the elevated standard that we at Lakeview Remodels offer. Expect to be blown away by the attention to detail, communication, and professionalism we bring.

Fill out our form and send us pictures of your current space, as well as what you have in mind for your new patio. We'll get back to you with a phone consultation and talk more about your project, then schedule your in-home consultation.

During the in-home consultation, we discuss the vision you have for your backyard in-depth. We let you know what the next steps are, and talk about deadlines and expectations. Then we waste no time, prep the space, and get to work.

3. Enjoy Your New bathroom
Your backyard has never looked this good! It's everything you've ever hoped for. Before we leave, we'll do a post-job walkthrough and make sure every detail is spot on. Then get ready to enjoy a oasis that's as functional as it is luxurious.
Deck And Patio Building Prices
No matter what your backyard looks now, there's no vision we can't make real. Get your perfect deck or patio and enjoy all the functionality and style you've ever wanted.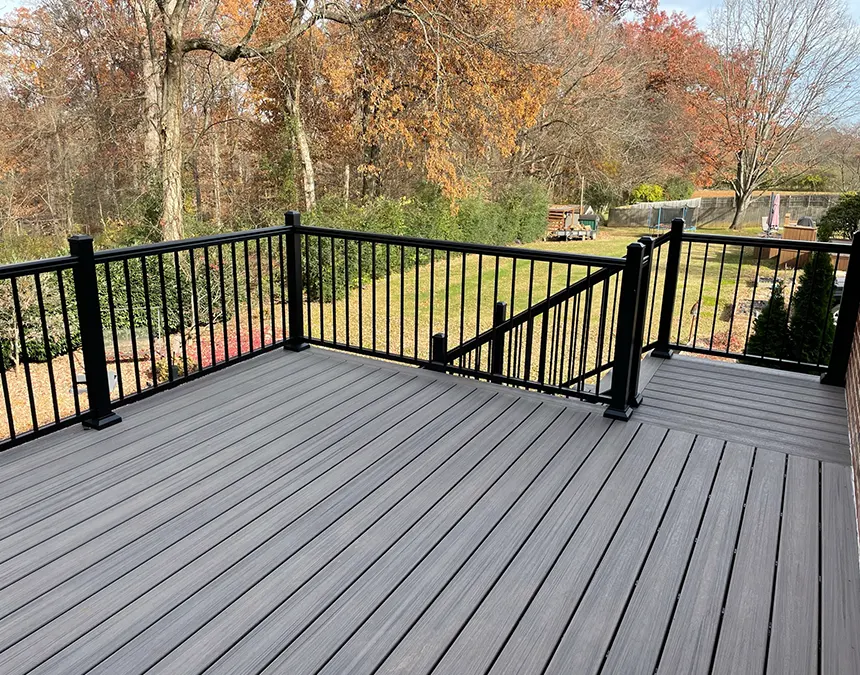 Includes standard layout and design for single story standard 16'x16′, composite deck boards and pressure treated handrails.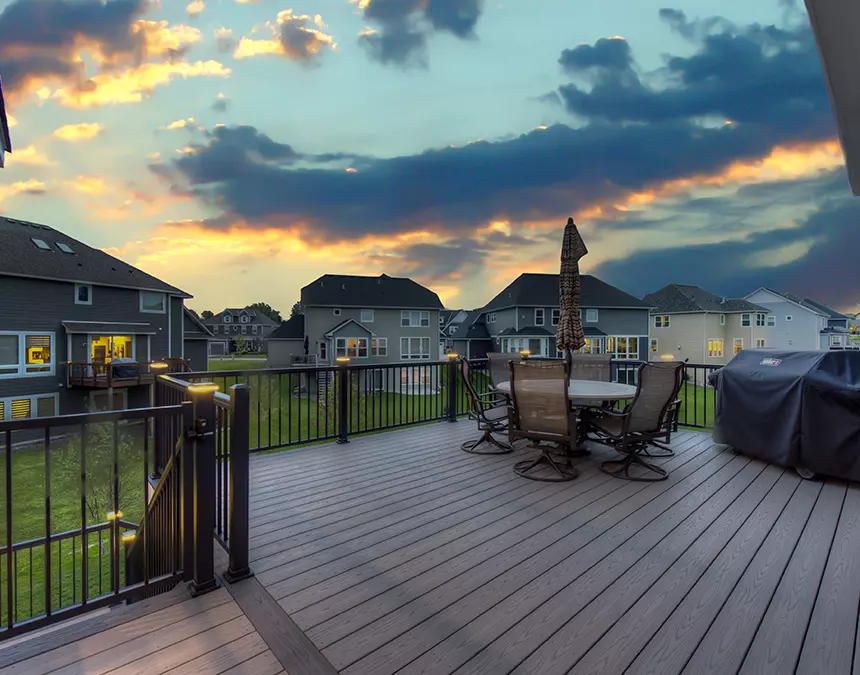 Includes layout and design for single story porch or patio 20'x20′, composite deck boards, or patio pavers, western cedar pergola or covered patio.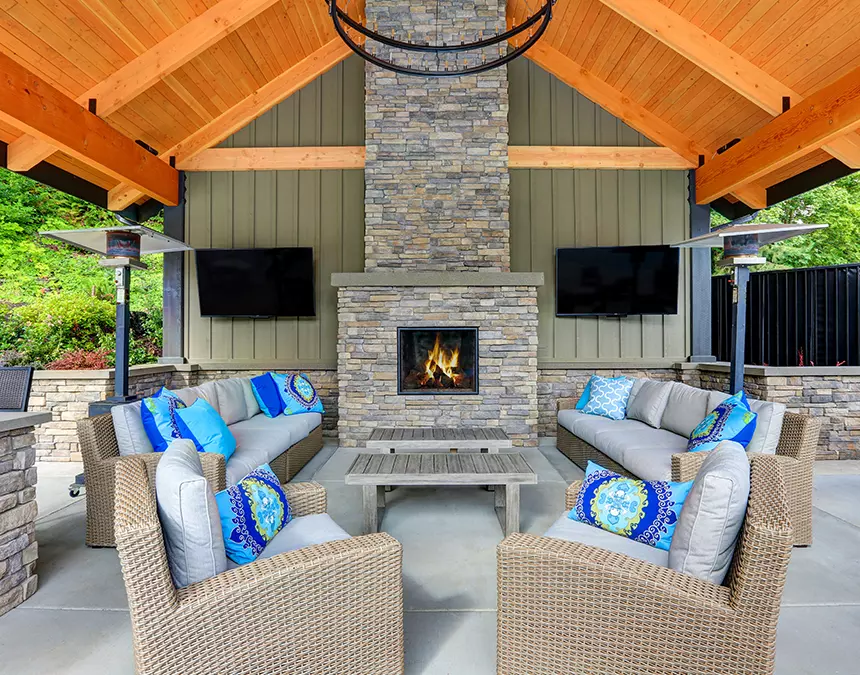 Includes layout and design for single story covered patio space  or porch with fireplace or water feature and lighting.
*Prices are averages and may change depending on the size of your patio design and your choice of materials, finishes, and features. You'll receive an exact quote for your unique deck or patio transformation after the in-home consultation.
The Proof Of Happy Customers
When working with us, your needs and wants will always be top priority. It's your home, after all. Read how other homeowners like you experienced working with us.​
The team with Lakeview completed a full renovation of a master bathroom in my house. It was quite extensive, involving moving a wall and moving plumbing. The quality of the work was excellent. Anything that I saw that I wasn't pleased with was corrected. But that rarely happened because of Nate's attention to detail. We ran into a couple of delays along the way, but it was worth the wait to have such a thorough and well-done renovation to show for it. I would highly recommend them.
Nate and company did a great job working on a number of projects in our house, including converting our ugly bath/shower combo into a beautiful walk- in shower with full tile and marble. The difference is night and day, would hire him for our next project.
Nate and crew did a great job and I will definitely use him again. He did everything he said he would and frankly, it was perfect!
Have A Space Just For Yourself And Enjoy It Every Day