Scroll down to discover options, process, and pricing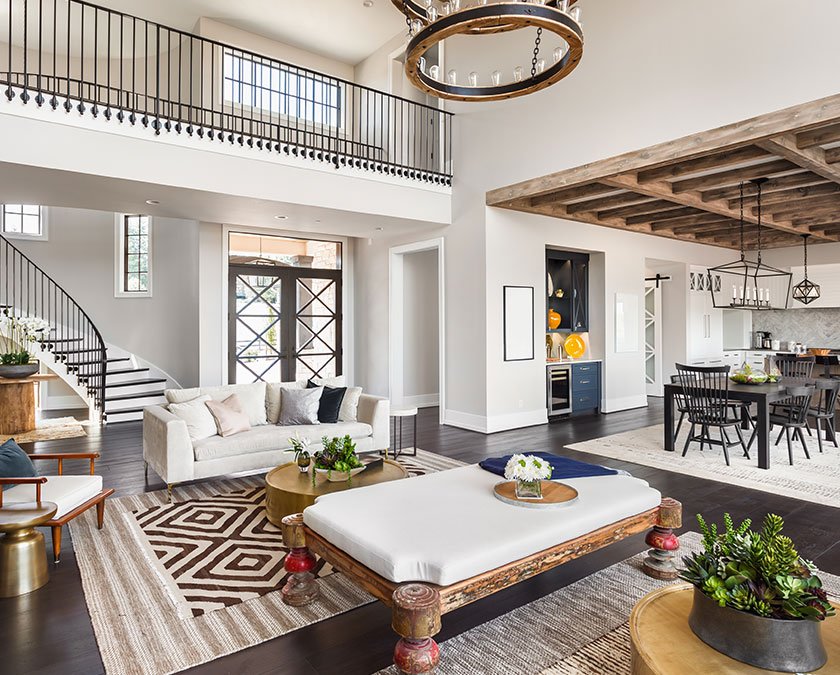 Enrich Your Life With The Home You've Always Dreamed Of Having
Your home still looks as great as when you first bought it, but now all the other homes in your neighborhood have new features. They have better layouts that utilize space more efficiently and they look like a modern home should.
If you're thinking of upgrading your home and making it the best version of itself, know that it's possible. Get all the functionality you need in your kitchen and bathroom, make your living spaces more spacious and fun to be in, and create a special atmosphere in every room.
Your home can look brand new and be the perfect space for you to enjoy every second in.
Some of the most common upgrades you can get for your home addition include:
Increase Your Space And Let Your Style Shine
If you're constantly moving furniture around in an attempt to open up your rooms, you might be needing more space. On top of that, there always seem to be a few things here and there that you want to change. Better light fixtures, new color, the latest appliances, more cabinetry, or other small details that will improve your home.
A fully customized home addition offers the extra space you've been needing, and you can always couple it with a full home renovation to make your entire space look the part. From an attached garage to a detached addition, you can create a new space from scratch and make the most out of your property.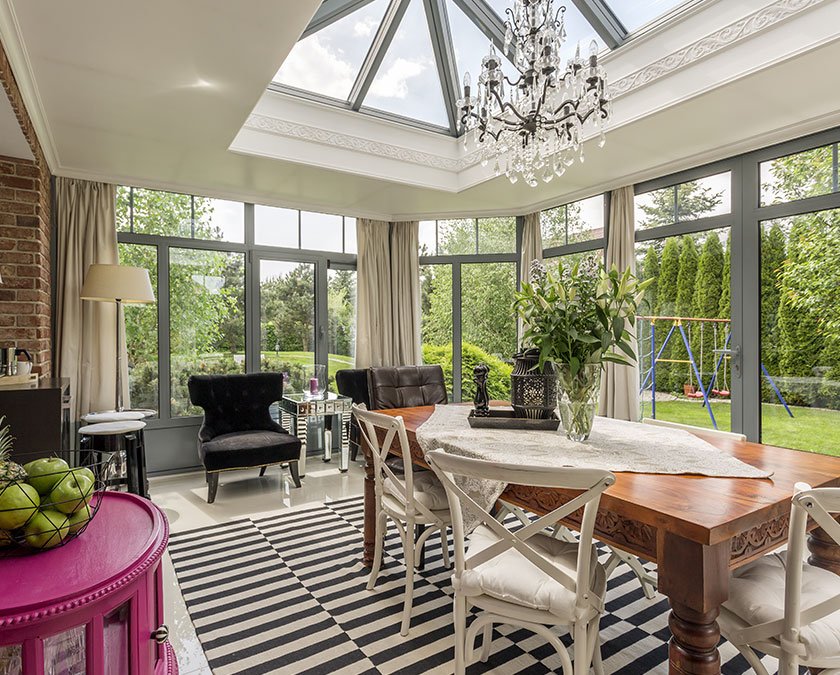 This Is How Your Dream Home Can Look
Take a look at our project gallery below. We've put together various styles and designs to serve you as inspiration in getting your home transformed. If you see anything that inspires you, mention it during our phone consultation and we'll give it our all to make it happen for you.
Home Renovations And Additions Prices
Your home is arguably your most valued possession and deserves only the best work . Our professional crew is guaranteed to offer you and your home just that.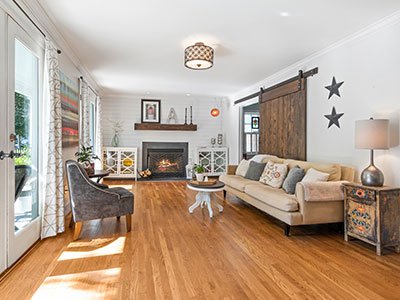 Base Home Renovation And Addition*
Includes new doors, paint, trim, refinishing floors, standard remodel of the kitchen and bathroom, and new lighting for a 2,500 sq ft home.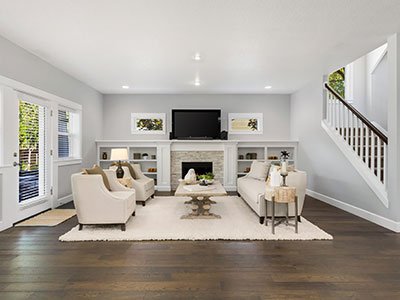 Average Home Renovation And Addition*
Includes new trim, paint, doors, standard remodel of the kitchen and bathroom, refinishing floors, new lighting, and adding an addition.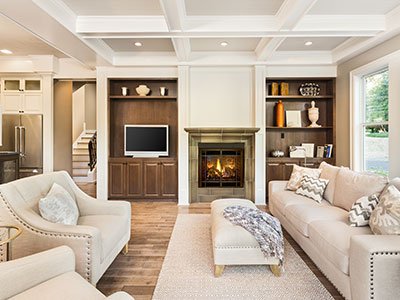 High-End Home Renovation And Addition*
Includes a full home renovation with new floors, trim, paint, standard remodel of the kitchen and bathroom, refinishing floors, new doors, and new lighting. Also includes a full custom master bedroom addition complete with washer, dryer, and master closet for a 6,000-8,000 sq ft home.
*Prices are averages and may change depending on the size of your home renovation and the addition constructed - if applicable - and your choice of materials and finishes. You'll receive an exact quote for your unique home renovation and addition after the in-house consultation.
A Better Home To Share The Love In 3 Easy Steps
Any home renovation project can be a challenge for homeowners. From design to choosing materials and getting the permits, you deserve to have a smooth journey towards your ideal home. At Lakeview Remodels, we're here to make it as easy for you as possible.

Fill out our form and send us pictures of your current space, as well as what you have in mind for your addition or renovation. We'll get back to you with a phone consultation and talk more about your project, then schedule your in-home consultation.

During the in-home consultation, we discuss the vision you have for your project in-depth. We let you know what the next steps are, and talk about deadlines and expectations. Then we waste no time, prep the space, and get to work.

3. Love Every Inch Of Your Home
The vision you had is now complete and your home has never looked so good! Before we leave, join us in a post-job walkthrough to make sure every little detail is perfect, then invite your friends over to celebrate your new and improved home.
The Proof Of Happy Customers
When working with us, your needs and wants will always be top priority. It's your home, after all. Read how other homeowners like you experienced working with us.
The team with Lakeview completed a full renovation of a master bathroom in my house. It was quite extensive, involving moving a wall and moving plumbing. The quality of the work was excellent. Anything that I saw that I wasn't pleased with was corrected. But that rarely happened because of Nate's attention to detail. We ran into a couple of delays along the way, but it was worth the wait to have such a thorough and well-done renovation to show for it. I would highly recommend them.
Nate and company did a great job working on a number of projects in our house, including converting our ugly bath/shower combo into a beautiful walk- in shower with full tile and marble. The difference is night and day, would hire him for our next project.
Nate and crew did a great job and I will definitely use him again. He did everything he said he would and frankly, it was perfect!
Redefine Your Home With Premium Remodeling Services