Looking for a reputable bathroom remodeling company in Oak Ridge? Look no further than Lakeview Remodels! We are dedicated to providing our customers with complete satisfaction and always aim to over-deliver. With us, you can be confident that you will receive a superior product.
We started in 2019 with one goal: to give homeowners a better experience with contractors than they were getting. Our focus is on providing a better customer experience, maintaining constant communication, offering clear project management, and delivering a premium bathroom remodel.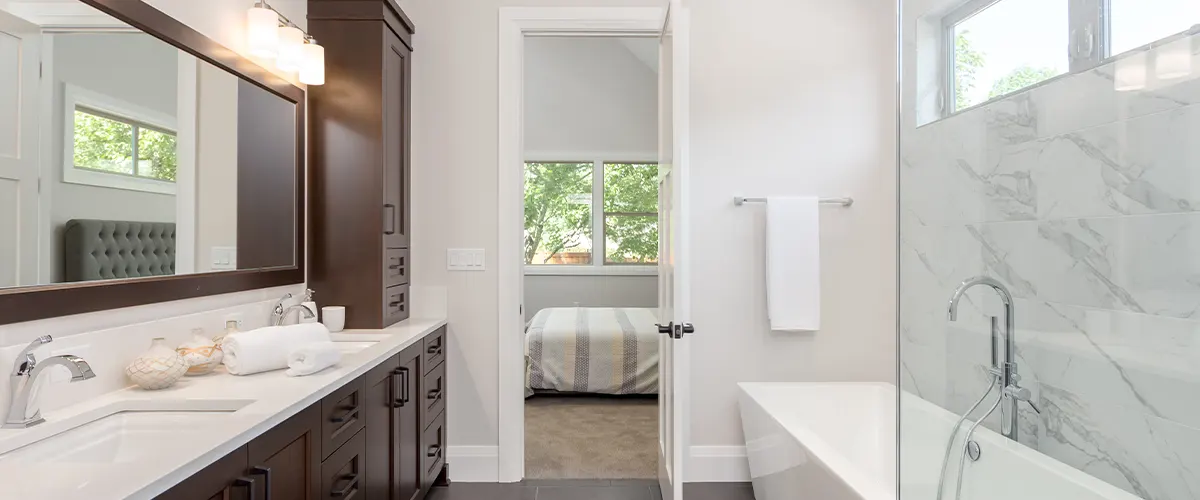 Make Your Bathroom Glow With An Exclusive Remodel
We value you and your home, so we want to see you 100% satisfied with our work. For that to happen, we tend to over-deliver and offer much more than what you've signed up for. With Lakeview Remodels, you'll also get:
Your Well-Deserved Bathroom Remodel - Now One Click Away
If you've been postponing your bathroom remodel for a while now, this is the best moment to take the first step toward your well-deserved upgrade and see how the process starts flowing.
Our easy-to-understand process makes getting started a breeze, and our team will be with you every step of the way to answer any questions you may have. You'll have access to architects, designers, plumbers, electricians, and carpenters throughout your entire remodel.
With regular walkthroughs, you'll always know what's going on with your project and feel in control. Plus, once everything is completed, our experts from Lakeview Remodels will do follow-ups to ensure that we met all of your expectations and make any changes if needed.
Check out our bathroom remodeling offer right now! Request your free quote and get the best remodelers in Oak Ridge on your project!
Our Customers In Oak Ridge Love Their New Baths!
This is what your neighbors in Oak Ridge are saying about working with us! Get your new bathroom with Lakeview Remodels and enjoy a premium remodel!
Nate and his team at Lakeview were great to work with. 
He was very quick and responsive to the needs we needed completed. We had some general repairs done to the house and had them back out again for our laundry room remodel. 
We had a difficult situation that was left from previous owners but Nate had all the answers and great suggestions on what to do that we never even thought off. 
Definitely recommend Nate and his team at Lakeview Home Improvement.
From the first time we met Nate to plan our remodeling projects, we had a great deal of confidence in his professional abilities to complete our home remodeling. 
He has performed all of the projects to our complete satisfaction in a professional and timely manner. 
We plan to use his company again with additional projects. 
We highly recommend Lakeview Home Improvements LLC!
Get A Bathroom Like The Ones You See In Movies
Check out some of your neighbors' bathrooms! Go through our gallery and find inspiration for your upcoming bathroom remodeling project in Oak Ridge!
Types Of Bathroom Upgrades
With so many different upgrades and features available for your bathroom remodel, it can be tough to decide which ones you want and how they will work together. Materials also come in various options, making the process even more confusing. Our on-site consultation is designed to help you understand your choices and make the best decision for your needs and wants. In the meantime, here are some of the most common upgrades people choose:
When remodeling your bathroom, one of the most important elements to pick out is the vanity. Not only does it help determine how functional your space will be, but it also sets the tone for the entire room. So when picking out a new vanity, ensure that everything else in your bathroom will match it or the rest of your existing space.
If you're looking for a modern bathroom vanity, you'll want to steer clear of vanities with shaker cabinet doors. These will give your bath a more traditional feel that many homeowners are moving away from. Instead, opt for a solid wood vanity with slab doors for a sleek, contemporary look. If you have a larger family or need extra storage space in your bathroom, twin vanities or double vanities are ideal. They offer plenty of additional room and can help fill an empty corner in a bigger bathroom.
When you get a new vanity, you'll probably also need to change your countertops so they match. If you don't, it will cause more problems because the old ones won't fit with the size and style of your new one.
Here at Lakeview Remodels, we recommend quartz counters above anything else. They're resistant to damage, easy to keep clean, reasonably priced compared to other options, and have a consistent pattern which creates a smooth flow from one area into another.
Other common countertops are granite, marble, concrete, or other natural stones.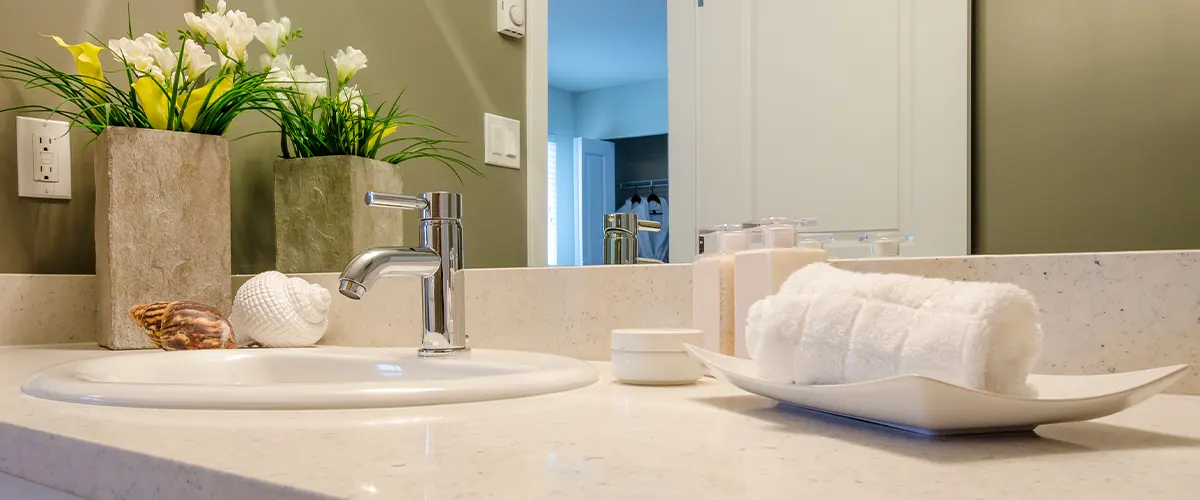 Many of our customers in Oak Ridge choose to convert their tubs into a walk-in shower as they age and begin to find jacuzzis hazardous. Glass walk-in showers are the best option for elderly homeowners who need easy access. The surround and floor can be simply made functional with porcelain or ceramic tile, but we recommend adding anti-slip tile for that extra safety.
If you want to keep your bathtub as well, that's possible. Many homeowners choose to keep both a shower and a tub for different needs and occasions. You might want a quick shower before going out, but relaxing in a tub is perfect after a stressful day.
Many of our customers have older homes with a lot of hardwood features in them. For a bathroom, wood flooring requires a lot of attention and maintenance, which is why we don't necessarily recommend it.
There are a few good options for your bathroom floor, but tile is most likely the best. Porcelain or ceramic tiles, for example, are affordable and easy to maintain. You can also add a beautiful design with a pattern to your new tile flooring; this can be everything your bath needs to change its vibe entirely.
Another viable and increasingly popular alternative is luxury vinyl tile or luxury vinyl planks. These can look like different hardwood species or stone types, but they're not 100% water resistant. Ultimately, the decision comes down to what you want and what will work best in your space.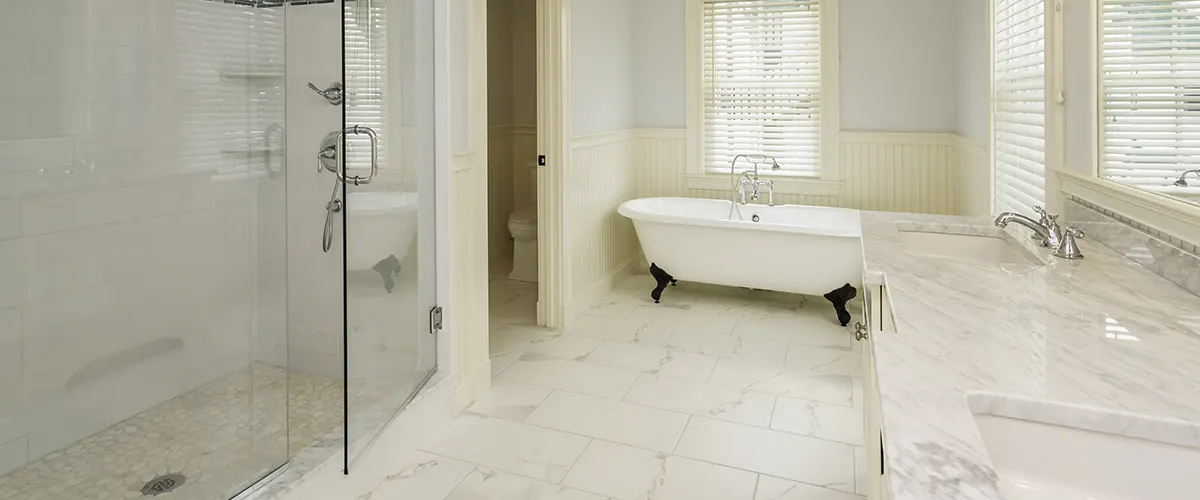 Other bathroom upgrades for your bathroom remodeling in Farragut can include:
A Simple And Quick Bathroom Remodel In Oak Ridge
Go through a quick and efficient process that aims to create a smooth journey with minimum stress and no anxieties.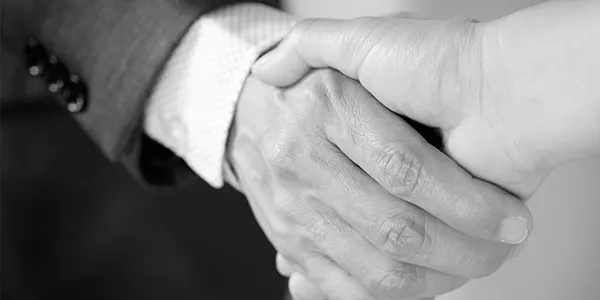 Contact us and we'll come up with the perfect plan.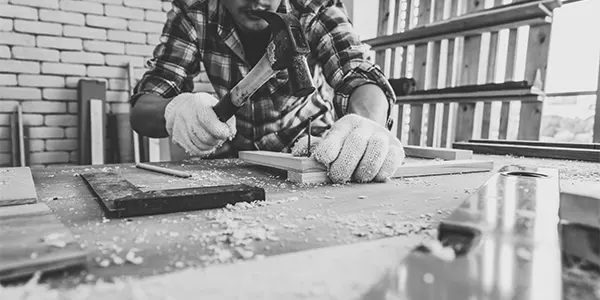 Our remodelers start upgrading your bathroom.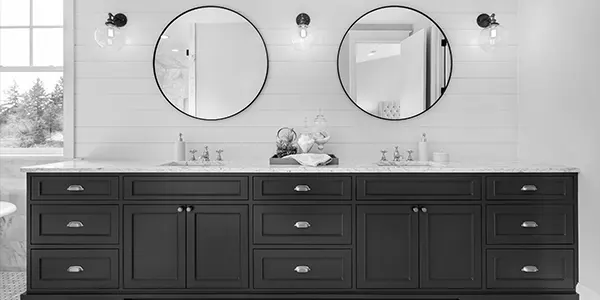 Your new bathroom is ready! Enjoy it!
Bathroom Remodel In Tennessee: A Case Study
Check out this amazing master bathroom transformation!
Our customer wanted to remodel his bathroom into a new space that would leave him breathless every time he stepped inside.
The theme he aimed for was Old World England, as the rest of his home was headed towards the same route. We designed the new bath using the right materials and made it depict what our customer wanted.
Frequently Asked Questions
The usual bathroom remodel timeline is between one and two months. However, time frames vary depending on the scope of work, materials, and extra features. After your on-site visit, you'll get an accurate time frame for your bathroom remodeling in Oak Ridge.
We quote a base bathroom remodel at around $36k. An average bathroom remodel is about $64k, and a high-end one is around $82k. The scope of work, materials, features, and upgrades are several factors that are sure to impact a bathroom remodel cost. Check out more about the cost of remodeling a bathroom on our bathroom remodel page!
Yes! We work with licensed and insured tradespeople and experts in their field. I'm Nate Burket, and I started Lakeview Home Improvements in 2019 with a goal: to give homeowners a better remodeling experience, a clearer process, and better communication. We know the building codes in Oak Ridge inside and out, so you'll get the highest standard in the industry.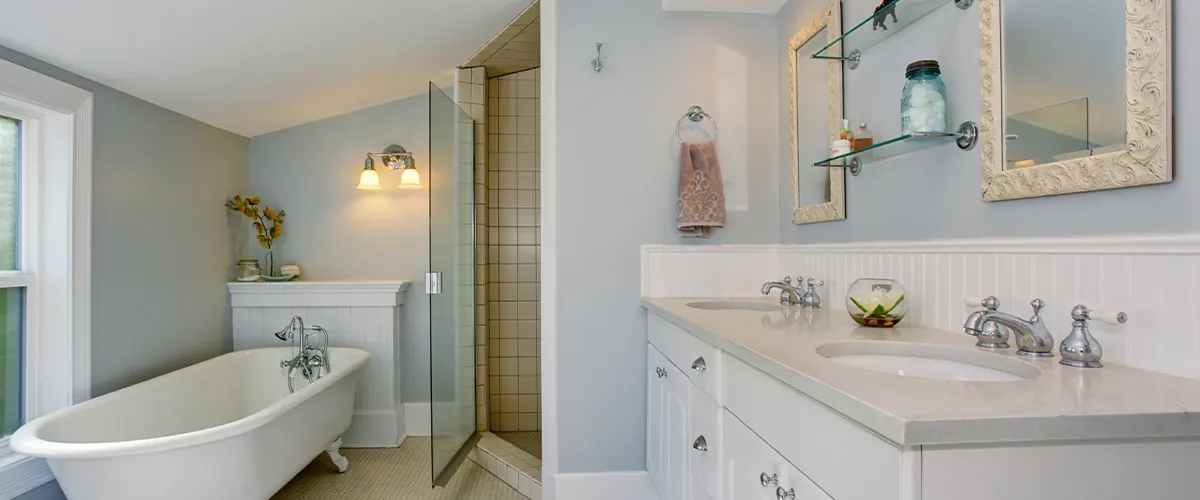 Get A Bathroom Designed Exclusively For You!
If you're looking for a bathroom remodeling service in Oak Ridge, this is it! Get started with the best remodeling process and enjoy the peace of mind that your local professionals from Lakeview Remodels are taking care of your project. We're a team dedicated to your complete satisfaction, and our goal is to make your bath reach its true potential! Get ready to receive:
Your New Bathroom Awaits You!