Are you considering expanding your Maryville home with a deck, spare bedroom, or even a kitchen bump-out? Look no further than Lakeview Home Remodels! We have provided first-rate and hassle free home addition and home remodeling services to homeowners in the Maryville TN area since we opened. Our expertise lies in our expansive portfolio of remodeling projects that are sure to amplify your quality of life as well as increase its value.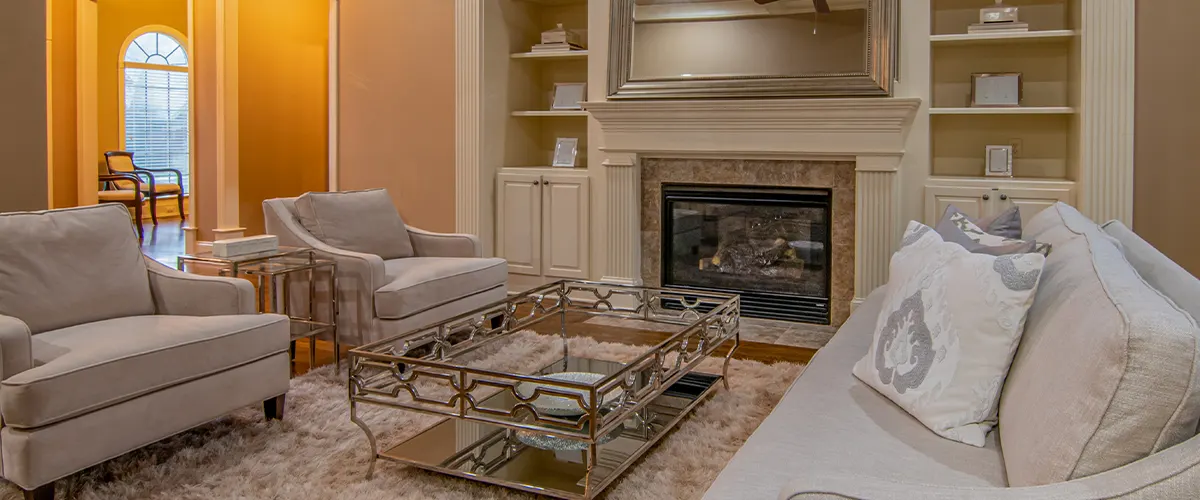 The Typical Home Addition Cost In Maryville
Renovating your home can be a financial strain, depending on the space you're remolding and what materials are needed. If you have more area to cover, it's likely going to cost far more than one with lesser dimensions-and that's without taking into account any special features or amenities!
Here is a breakdown of typical costs associated with different-sized spaces to give you an idea of what to budget for in Maryville.
| Size | Square Footage | Average Cost |
| --- | --- | --- |
| Small | Less than 70 square feet | $100,000 - $150,000 |
| Medium | Between 100 and 150 square feet | $150,000 - $250,000 |
| Large | Over 200 square feet | $350,000+ |
After an in-depth consultation at your home, we'll offer you precise pricing and time frame quotes. Check out our complete home remodeling service in Maryville, TN, and enjoy working with the most sought-after professional in the area!
Labor In A Home Renovation Cost In Maryville
When planning for a home renovation, you will undoubtedly come into contact with numerous professionals who specialize in areas such as design and installation, plumbing, electrical work carpentry and building. However, it is essential to remember that each of these pros charge various prices for their services.
If you're considering a structural alteration, enlisting the services of an architect is essential. Doing so safeguards your new development and makes acquiring construction permits much simpler with exhaustive drawings and plans. It might appear expensive at first glance – hourly rates between $65-400 or 10-20 percent of total project cost as a one-time fee – but trust me when I say that this investment will be more than worth it in the long run!
Upgrade your abode to a modern marvel by engaging the help of an experienced designer. Their inventive eye will bring about unique and sophisticated designs that you couldn't do on your own. On average, designers charge around 10-20% of the total renovation costs ($300-$1,500) depending on their expertise level – don't miss out! Transform renovations into something extraordinary with professional assistance today!
For plumbing troubles that need more than a "quick fix," you will have to call in an expert. Handymen may not have the necessary expertise and training required for solving your problem, so enlisting a plumber is essential. Although this can be costly – with hourly rates reaching up to $150 plus any material fees – it's worth investing if you want those pipes fixed properly and permanently!
Taking all necessary precautions when moving any appliance into your home is paramount for the safety of you and your family. To ensure top-notch quality, hiring a certified electrician with experience in power installations is key; their hourly charge usually falls between $80-150 (excluding supplies). Rest assured that by entrusting this job to an accredited professional, you can be sure of excellent results while keeping costs reasonable.
Types Of Home Remodeling Ideas That Boost Your Home's Feel
Home additions have tremendous value for both your wallet and wellbeing. Your dwelling will be far more personalized, the resale price of your home can increase significantly, and you'll enjoy an abundance of advantages that bring a fresh level of comfort to everyday life.
You can pick from all sorts of additions, each with different perks. Whether it's extra storage space, greater accessibility, or just more comfort—they'll all pay off eventually. Here are some popular additions that our customers love:
When you include guest quarters or in-law suites in your home, it's like hitting the jackpot! Not only will there be extra living space for yourself and visitors, but these additions can significantly increase the value of your property. And who doesn't love an opportunity to give their friends or relatives a place to stay when they visit? With this ingenious win-win solution, everyone benefits. Adding a new space is an excellent way for families of all sizes to expand their house, especially when everyone wants (and needs) their area.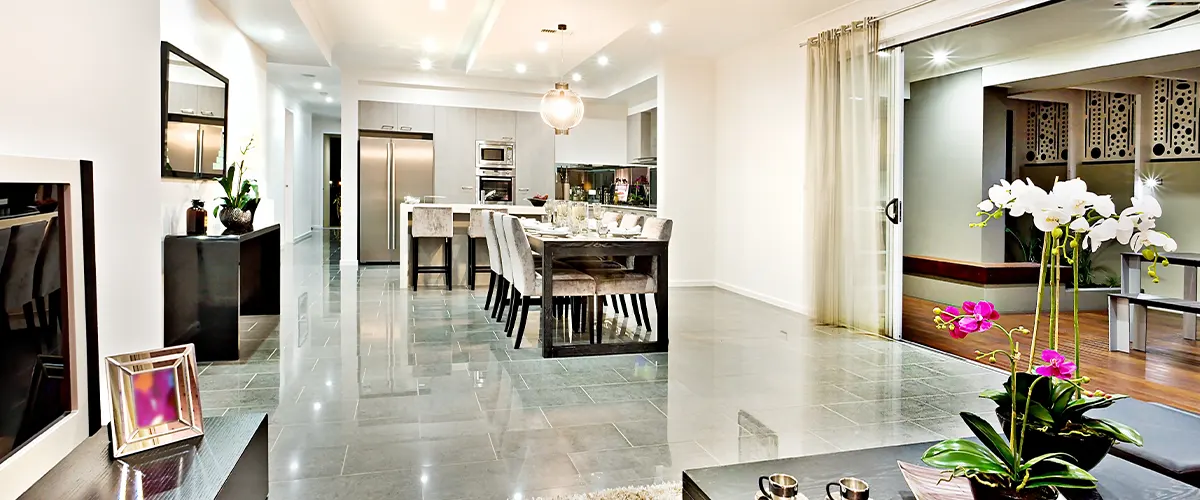 Sunrooms are the ideal solution for anyone looking to appreciate nature from the comfort of their own home. Not only do they create a soothing atmosphere, but you can also use sunrooms as workout areas, offices, or tranquility spots. What's more? Sunrooms don't just provide peace and serenity – these well-designed spaces add beauty and value to your abode that will make it stand out amongst other possible homes on the market!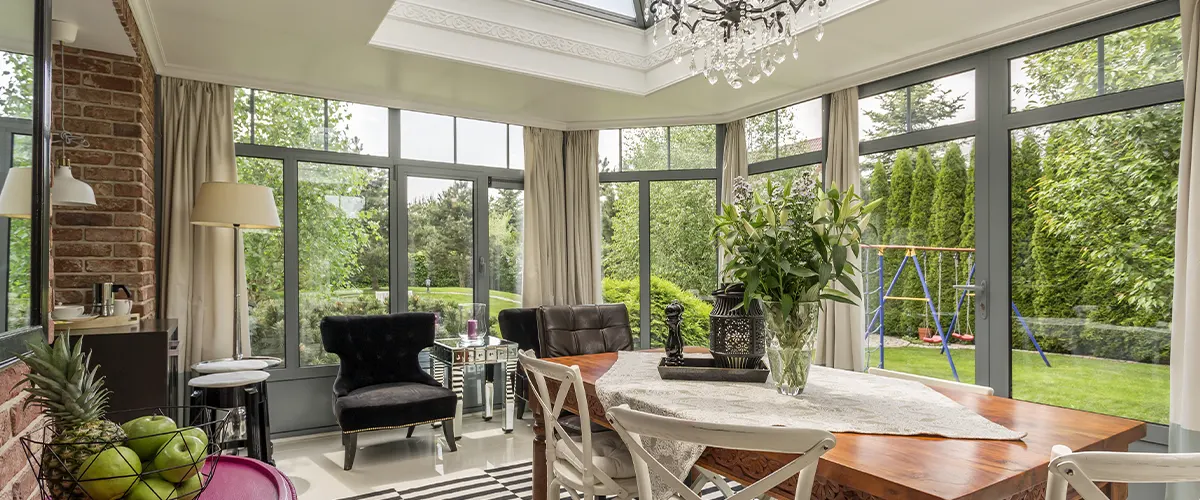 Homeowners understand the importance of having a garage, as it can secure their vehicle from damages caused by weather and accidents. Additionally, garages provide extra storage space for various items or even become your personal workshop!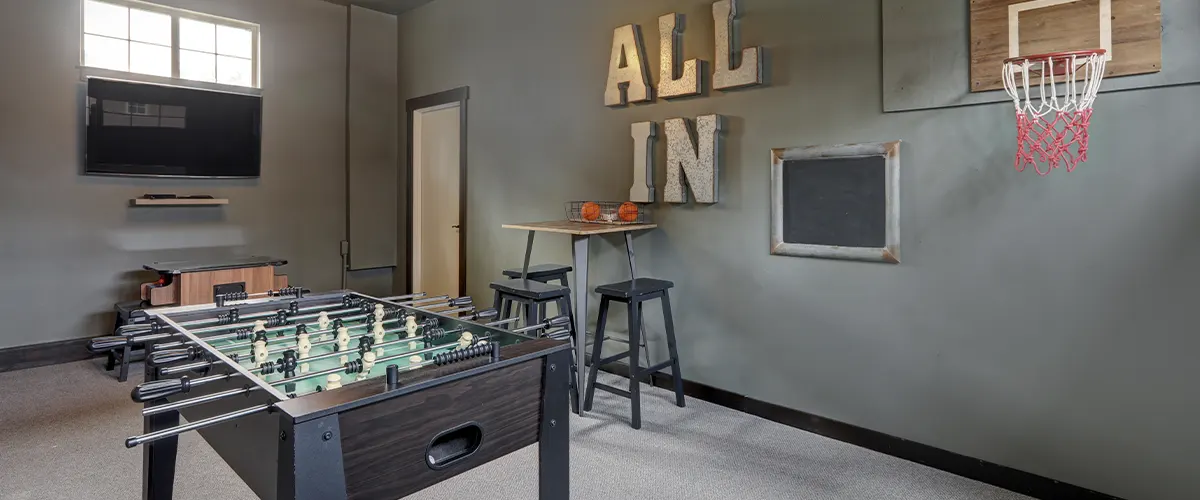 Although basements are usually dark, dreary areas that homeowners don't want to think about, they can actually be turned into wonderful living spaces. All it takes is a little imagination and effort!
In Maryville, many of our clients have already taken advantage of the potential offered by a basement redesign. From an extra bedroom and playroom for kids to a home theater or office—the possibilities are endless! Unlock your basement's full potential with us today and see what we can do together.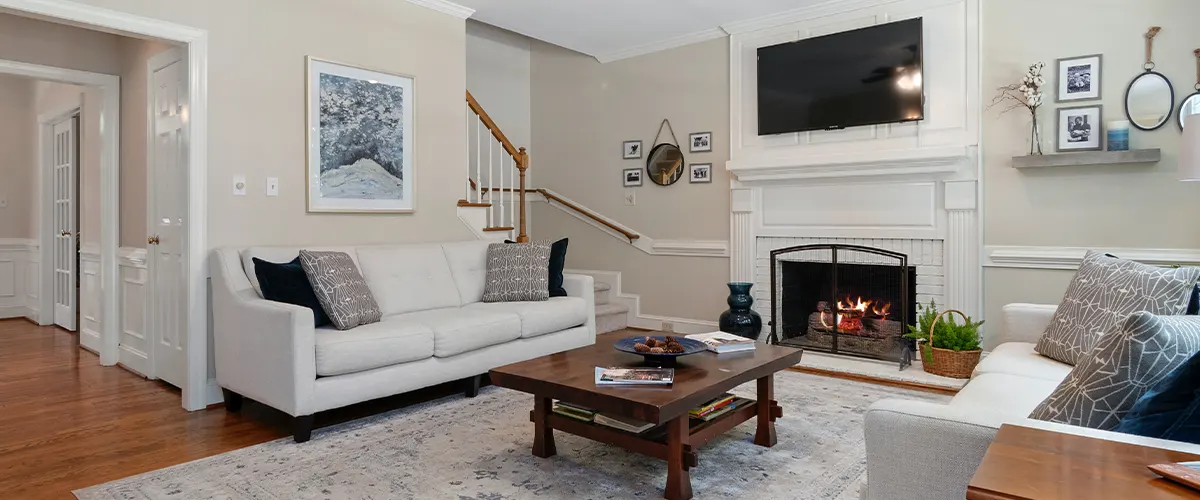 Other Upgrades That Make Your Life Easier
Some of the most common upgrades and changes that can improve your living space include:
Time To Get Your Well-Deserved Home Remodel!
At Lakeview Home Remodels, we consider it a privilege to ensure that your home renovation experience is as effortless and enjoyable as possible. Our team will keep you updated with the entire process and make sure that all of your requirements are given their utmost priority.
At our company, we are passionate about providing you with the best possible experience; from the initial consultation to project completion. We offer top-notch home transformations that no other Maryville contractor can rival! If you want a worry-free renovation journey, then look no further and give us a call today!
Get ready to experience:
Take The Last Step In A Long-Overdue Upgrade