If you're looking for a kitchen remodel in Oak Ridge, Tennessee, look no further than Lakeview Home Remodels. Not only will we ensure your project is done right, but you'll also end up with a custom-made kitchen that looks great. We always go the extra mile to give our customers the best possible experience. And because we're part of this community, we promise to provide only the highest quality home remodels.
Here at Lakeview Remodels in Oak Ridge, we take pride in giving homeowners top-tier master bathroom or kitchen remodeling services. We understand that a picturesque, well-made kitchen is invaluable, and it's our goal to guarantee that everyone who chooses us loves the experience just as much as they love their home project results.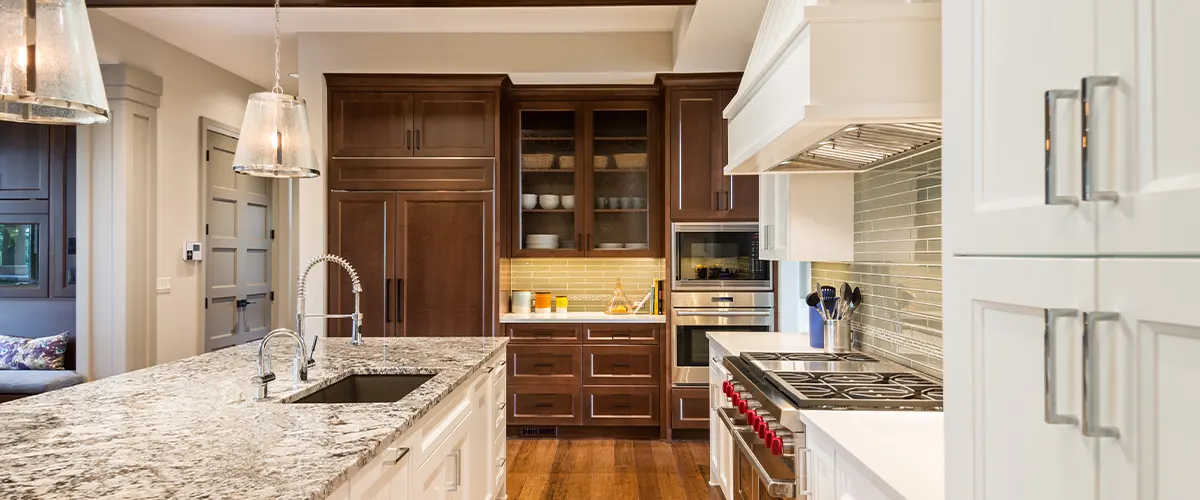 How Lakeview Kitchen Remodels Can Benefit You
We're more than just a construction company–we want to change how homeowners view contractors. Our company prides itself on providing excellent customer service and high-quality workmanship. Come see how we can improve your home today! This is how our culture of home builders benefits you:
Working With Premium Kitchen Remodeling Contractors
Considering a kitchen remodel in Oak Ridge? It might be tempting to go with the cheapest option and hire a general contractor but remember – you get what you pay for. Before beginning any home renovation project, it's important to consider how it will change your life and your house. Usually, it's best to go for the high-quality option (even if it's more expensive) when considering future endeavors.
Here at Lakeview Home Remodels, we manage every detail of your remodeling project from beginning to end so you can have a stress-free experience. We are always available to answer any questions you may have. Our team works together seamlessly to turn your current kitchen remodeling projects into a wonderful experience that will guarantee customer satisfaction.
Check out our premium kitchen remodel offer and make sure you're getting the best remodelers on your project in Oak Ridge, Tennessee!
Homeowners in Oak Ridge Are Falling In Love With Their Kitchens Everyday
Check out what your Oak Ridge neighbors are saying about hiring someone who keeps their word: they're rediscovering the beauty of a new kitchen!
Nate and his team at Lakeview were great to work with. 
He was very quick and responsive to the needs we needed completed. We had some general repairs done to the house and had them back out again for our laundry room remodel. 
We had a difficult situation that was left from previous owners but Nate had all the answers and great suggestions on what to do that we never even thought off. 
Definitely recommend Nate and his team at Lakeview Home Improvement.
From the first time we met Nate to plan our remodeling projects, we had a great deal of confidence in his professional abilities to complete our home remodeling. 
He has performed all of the projects to our complete satisfaction in a professional and timely manner. 
We plan to use his company again with additional projects. 
We highly recommend Lakeview Home Improvements LLC!
Materials And Upgrades For Your Kitchen Remodel
Home remodeling projects are usually a large investment. And when you're planning to change your kitchen's appearance, several things will have to be changed. During our on-site visit, we'll show you some great options that fit your space. For now, here are the most popular upgrades people choose.
Homeowners always want to get the most value for their money. One way they can do this is by choosing semi-custom cabinets. Paint-grade cabinets are cheaper but not as good quality or long-lasting as hardwood cabinets. If your house stands out, go for custom-made new cabinets. You get to pick the size, shape, and design, so you can see how well they work in your kitchen space before making a final decision.
The first decision you'll make when changing your kitchen is whether to keep or exchange your appliancees. If they're still usable, there's no problem with keeping older appliances. Some clients prefer replacements because it gives them a chance to get higher-quality models. Ultimately, it comes down to budget and cooking needs—if you don't cook often, mid-level appliance packages are usually enough.
Some people spend more money on higher-quality appliances when updating their kitchen. We know individuals who spent nearly $18000 only on new appliances! The upside of these luxurious models is that they often make cooking quicker and easier. Ultimately, it comes down to the customer's needs and preferences when picking out what appliance they want in their new kitchen.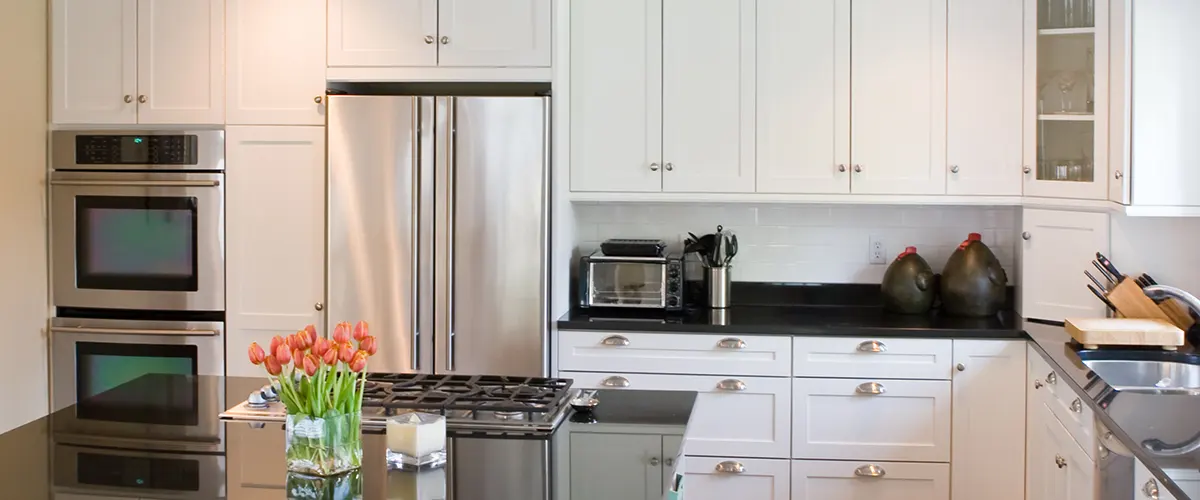 Quartz is the way to go if you're looking for a countertop material that is not only strong and durable but also less likely to show chips or cracks. Another benefit of quartz is that it doesn't require much upkeep – perfect if you don't have time (or patience) for regular maintenance! While marble has a unique look that can't be compared to other materials, it's important to note that it's more delicate than quartz and thus not as cost-effective in the long run.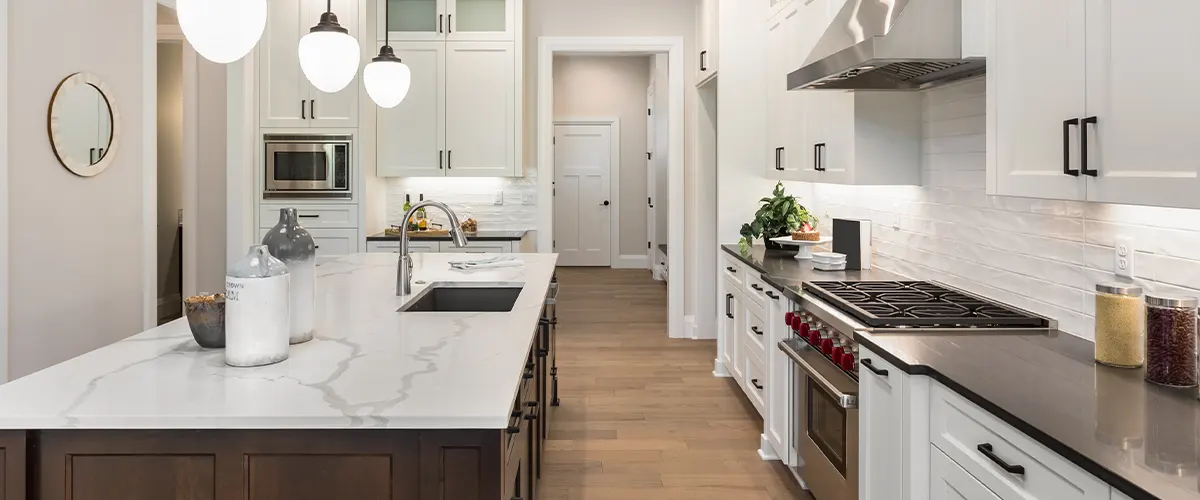 The kitchen is arguably the most important room in any home, so homeowners must take their time choosing the perfect design–including flooring. Some classic options for kitchen flooring include hardwood or tile. Hardwood looks chic and easy to maintain while always emitting a warm feeling.
Vinyl flooring is a great option for anyone looking for an array of colors and styles to choose from. Not only is it easy to install and maintain, but it can also imitate other more expensive types of floors, like natural stone or wood, at a fraction of the price tag making it one of the best deals on any kind of floor you find!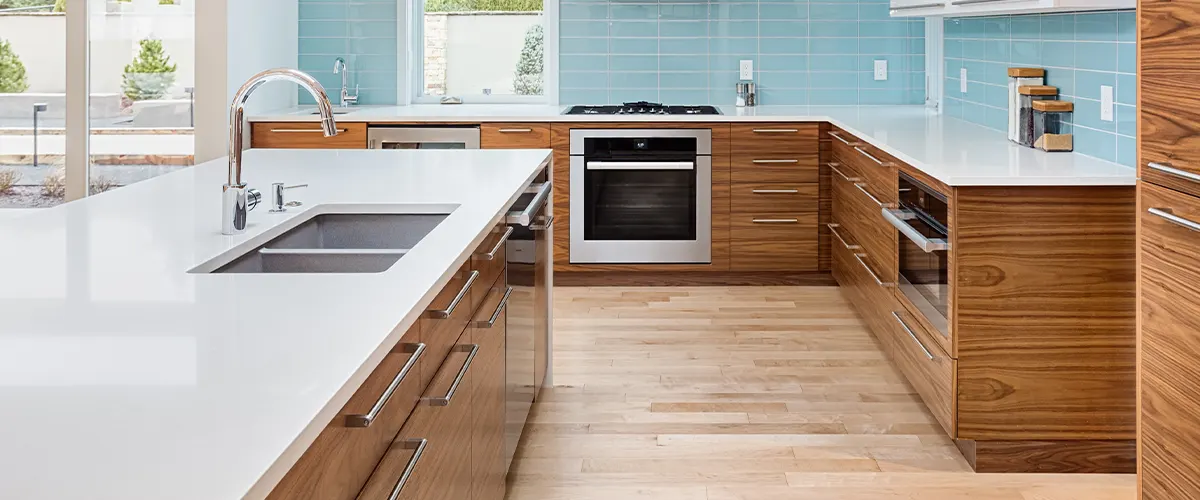 Choosing the right sink is one of the most crucial decisions you'll make when renovating your kitchen. The following are some of the most popular types of sinks found in most homes: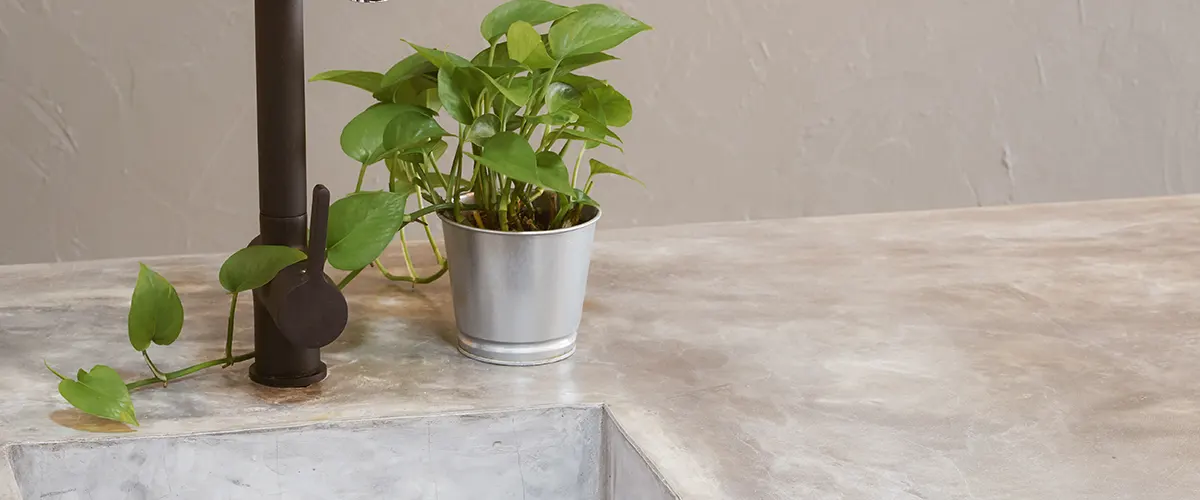 Islands are a popular addition to kitchens for many reasons: extra prep space, more storage, an informal dining spot, and a visual anchor in an open-concept room. But when adding an island to your kitchen, don't forget the outlets! You'll need at least two outlets on the island for appliances like blenders and toasters.
You can easily change your kitchen arrangement by moving the sink from its original location on the perimeter wall to the center of the room, which is commonplace to place under a window. Even though this might not sound like a big change, you will need plumbing fixtures; additional costs could occur depending on your home's existing plumbing setup.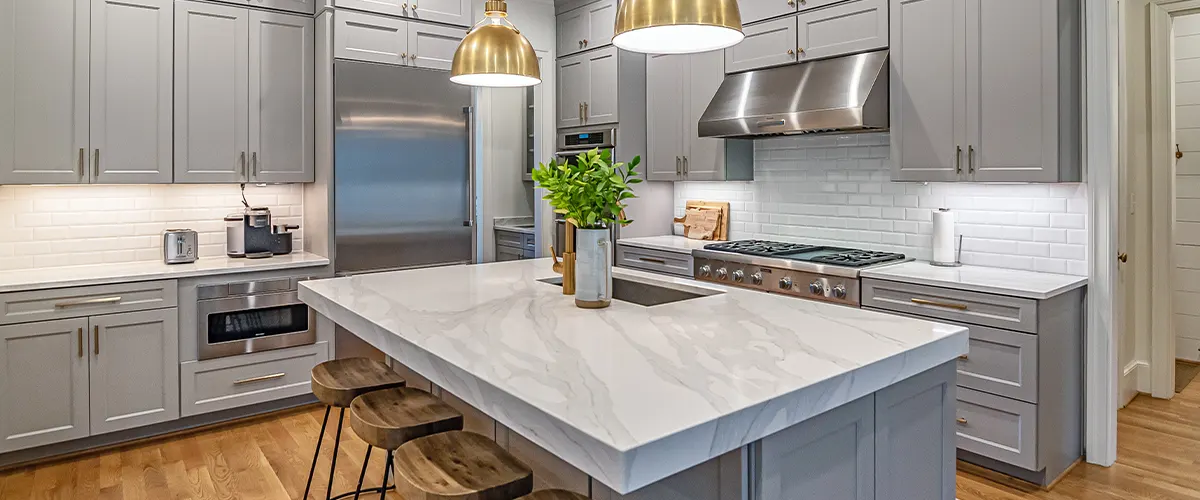 Get Peace Of Mind With A Simple Process
We want your kitchen renovation to be an awesome, peaceful experience, which is why we have a process that's easy to follow. You'll always know what's going on, so there are no surprises, and if you ever have any questions or concerns, we're always just a phone call away. So go ahead and start planning your dream kitchen now! We can't wait to see it come together.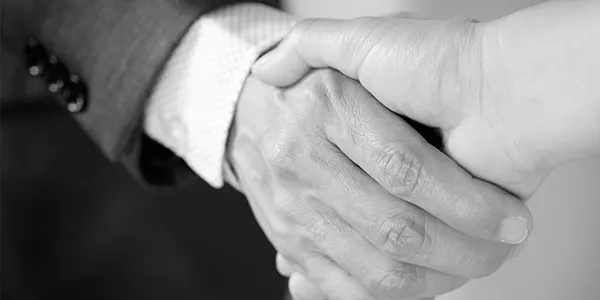 Request your free quote and let's open a conversation!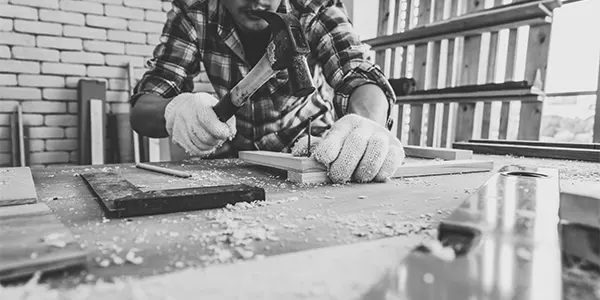 We'll discuss all the details and start building your dream kitchen.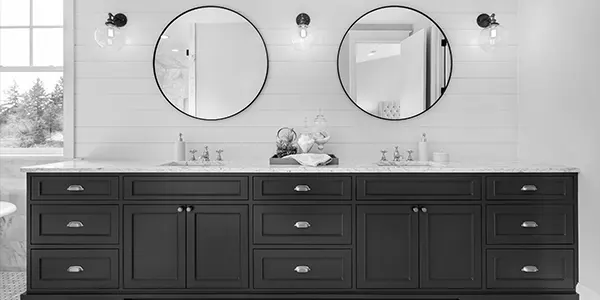 Show off your new kitchen and enjoy all the benefits a remodel can give you!
Kitchen Remodel In Tennessee: A Case Study
Check out this kitchen transformation!
Frequently Asked Questions
Your Top-Notch Kitchen Remodel Awaits!
Lakeview Home Remodels is your business if you desire a company that will turn your kitchen from good to great or completely remodel your bathroom or kitchen. We vow to give our customers an excellent experience throughout their journey with us.
What makes that possible is outstanding customer service, high-quality workmanship, and being there every step of the way should you need anything. You can also expect complete transparency throughout the process when working with us–no surprises!
It's Time to Get Your Well-Deserved Farragut Kitchen Remodeling Service
Request a free quote and let's discuss your upcoming project, whether you're looking for kitchen or bath remodeling services! Or talk directly with Nate, the owner of Lakeview Home Improvements, at (865) 801-4545 and see if we're the right fit.