When it comes to interior lighting, the bathroom is often given the least consideration of all the rooms in the house. They say that most people just don't think to invest in good lighting in bathrooms – save it for the living room or kitchen. But with a few simple changes, you can create a relaxing and rejuvenating space in your bathroom. In this blog post, we'll discuss how to create the perfect lighting scheme for your bathroom.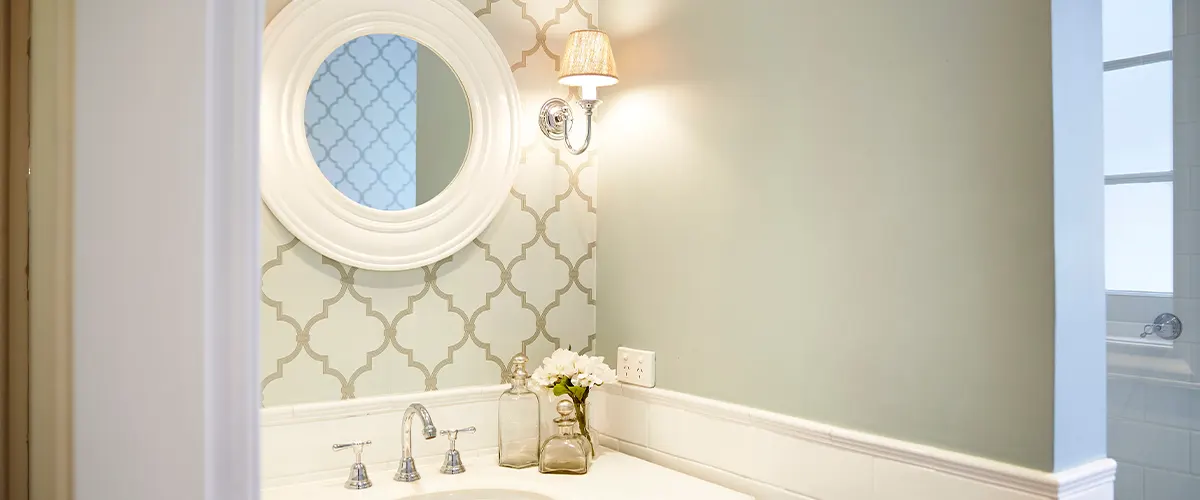 Why Proper Bathroom Lighting Is Important?
The right lighting can do wonders for your bathroom. It can help you relax and unwind after a long day, and it can also help you get ready for the day ahead. Good lighting in the bathroom can make all the difference in terms of your comfort and convenience.
Tips For Having Amazing Lighting In Any Bathroom
When it comes to lighting your bathroom, there are a few things to keep in mind. First, you'll want to make sure that there is plenty of lighting around your mirror. This will help you see clearly when you're getting ready in the morning. You'll also want to make sure that the lighting is soft and diffused – harsh lighting can be unflattering and even jarring in a bathroom setting.
In addition to mirror lighting, you'll also want to make sure that there is general lighting in the room. This can be accomplished with a ceiling light fixture or even wall sconces. The important thing is that there is enough light to clearly see everything in the room.
Finally, don't forget about ambient lighting. This can be anything from candles to string lights. Ambient lighting is all about creating a relaxing and inviting atmosphere in your bathroom.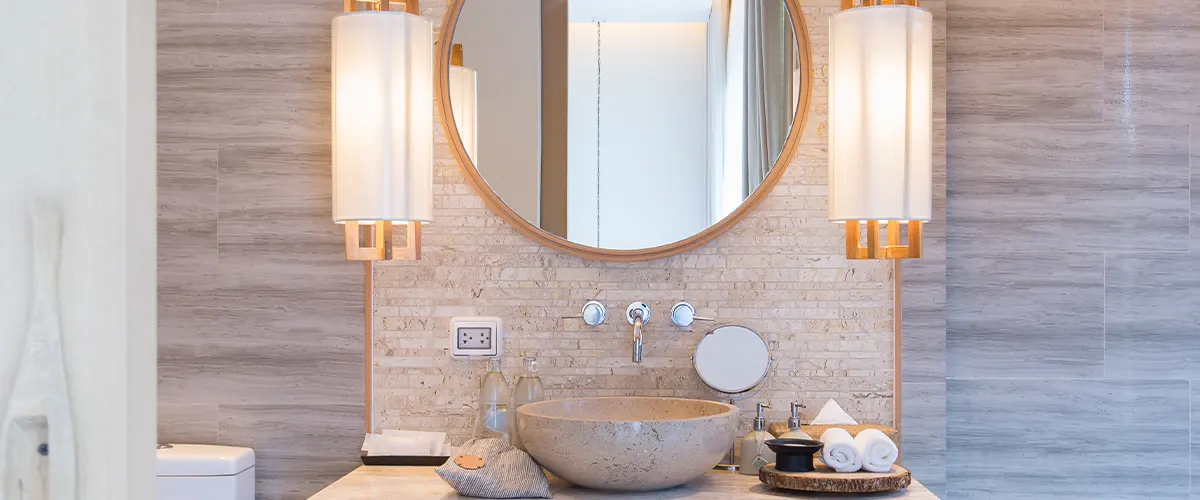 How To Light Your Bathroom?
A well-lit bathroom is essential for both function and style. But with all the different types of lighting available, it can be hard to know where to start. A good rule of thumb is, to begin with, the ceiling and vanity lighting, then work your way down. First, you'll want to decide between flush mount ceiling lighting for the bathroom or recessed lighting overhead for general illumination.
You'll also want to light the vanity area with some excellent bathroom task lighting, which can be a bathroom vanity fixture above the mirror or bath bars, or bathroom sconces on either side. And you need to have shower lighting in your bathroom lighting design.
You might also consider under cabinet strip lighting for bathroom vanities or lighted mirrors for the bathroom that has lighting integrated into the bathroom mirror itself. By starting with the ceiling and working your way down, you can be sure your bathroom will be both well-lit and stylish. Just make sure the light bulbs are high-quality and if you're going for accent lighting, don't opt for bright light. The right light bulbs can affect the light quality in the right conditions and even mimick the beauty of natural daylight.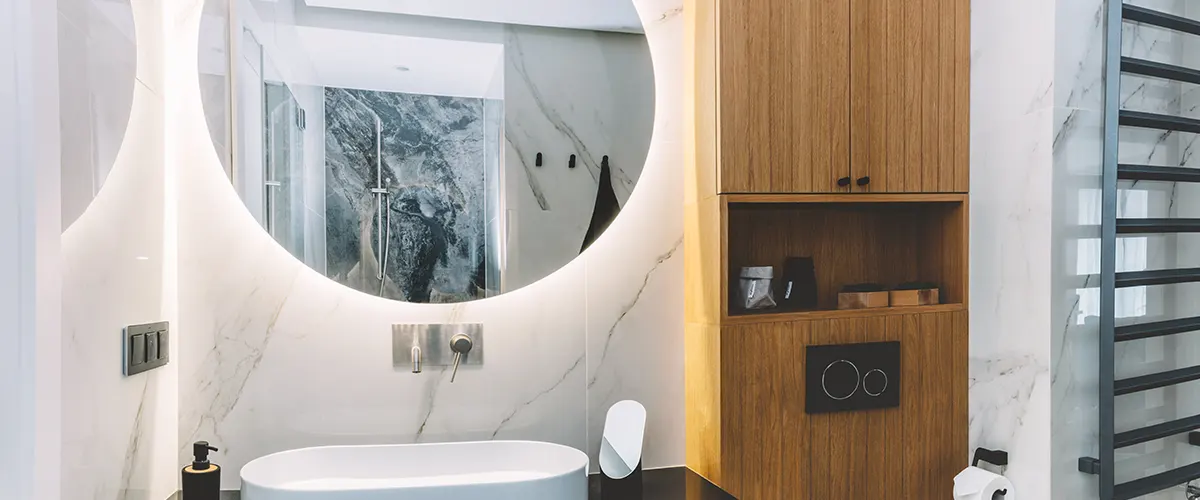 Types of Bathroom Lighting
There are a variety of different types of light fixtures that you can use to create the perfect lighting scheme for your bathroom beyond natural light. Here are some of the most popular options:
If you're looking for the best lighting for your bathroom, we can help. We offer a variety of different types of lighting that will make your bathroom look and feel its best. Whether you want ambient light, task light, accent light, or overhead light, we can provide it for you. Plus, if you're not sure which type of lighting would be best for your bathroom, our team can help with that too! Give us a call today to get started on installing the perfect lighting in your bathroom.