A vanity powder room can be a real lifesaver, especially if your main bathroom is occupied when guests come over. This secondary bathroom can provide guests with privacy and a place to freshen up without having to trek all the way upstairs. In this blog post, we will discuss the many benefits of having a vanity powder room in your home and how you can maximize convenience and comfort for everyone!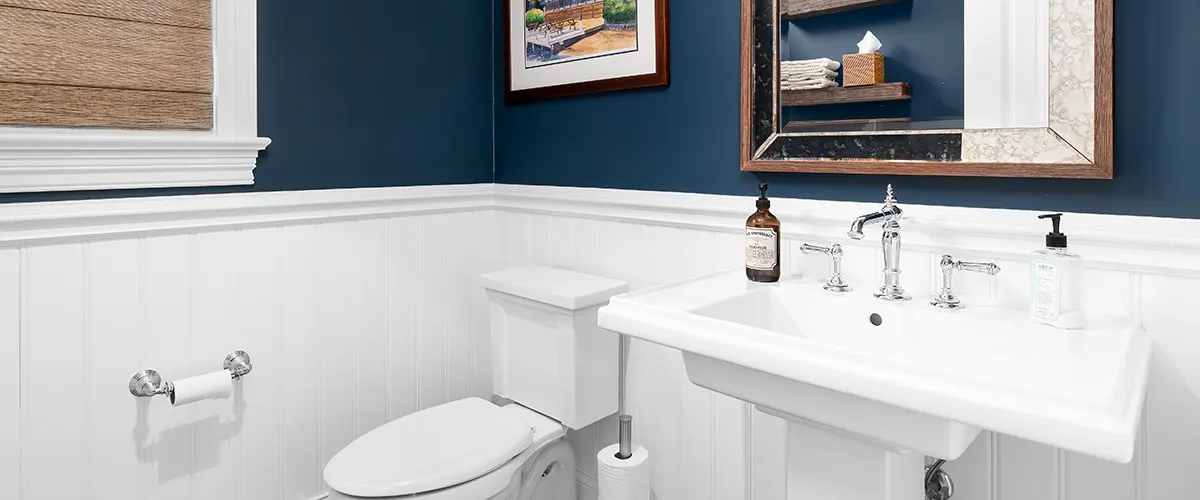 The Benefits of Having A Vanity Powder Room
If you're lucky enough to have a powder room in your home, then you know the convenience and comfort it can provide. But if you're not sure what the benefits of having a vanity powder room are, read on.
A vanity powder room can provide a number of convenience and comfort benefits, including:
Increased privacy – A powder room provides a private space where you can quickly and easily take care of your personal grooming needs. This is especially helpful if you have kids or guests in your home who need to use the bathroom.
Increased comfort – A vanity powder room typically has a comfortable chair or stool, as well as a sink and countertop. This allows you to take your time when getting ready in the morning or evening without feeling rushed.
Increased storage – A vanity powder room typically has more storage space than other bathrooms in your home. This can be helpful for storing toiletry items, makeup, and other essentials.
Increased functionality – A vanity powder room typically has a toilet and sink, which allows you to complete all of your bathroom tasks in one place. This can be helpful if you don't have much space in your main bathroom.
So, if you're looking for extra convenience and comfort in your home, consider adding a vanity powder room.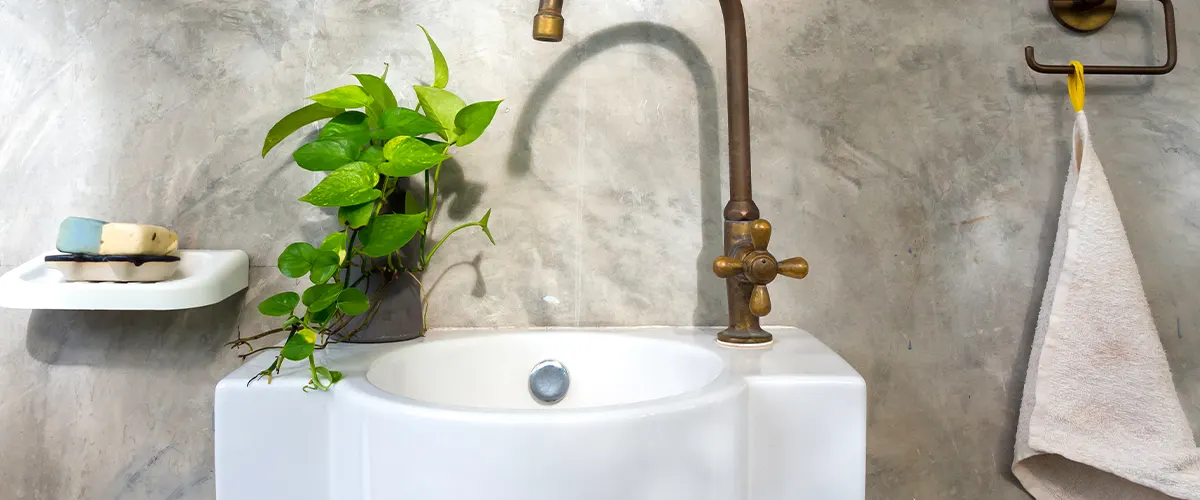 How To Create A Beautiful Powder Room
A vanity powder room is a great addition to any home. It offers privacy and a place for guests to freshen up without having to trek all the way upstairs. Additionally, vanity powder rooms are generally smaller than the average bathroom, which makes them more convenient and comfortable to use. Here are some tips on how to make the most of your vanity powder room:
1. Choose a Location Wisely
When choosing a location for your vanity powder room, consider the flow of traffic in your home. Try to choose a spot that is easily accessible from other areas of the house, such as the living room or main hallway. This will make it easier for guests to find and use when needed.
Since vanity powder rooms are typically smaller than average bathrooms, it is important to maximize the space available. Consider using a pedestal sink instead of a traditional vanity sink. This will free up some additional space on the countertop. You can also use wall-mounted cabinets and shelves to store extra toiletries and supplies.
It is important to make sure that your vanity powder room is comfortable for everyone who uses it. Add some soft rugs or mats near the toilet and sink area to provide extra cushioning. You can also install a heated towel rack to keep towels warm and cozy. All this and more can be done during a powder room remodel. You can even increase the storage space or add a single sink vanity unit to increase the appeal of your half bathroom.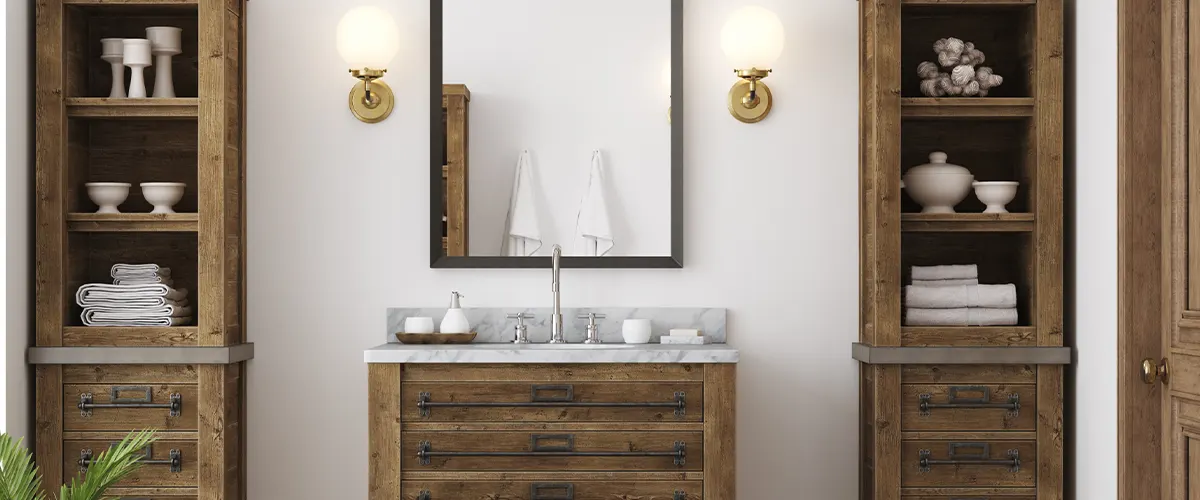 Use Colors To Your Advantage
Achieving the perfect half bath color scheme isn't as difficult as you might think. The key is to start with a base color that you love and then build from there. For example, if you're drawn to deep, rich hues, consider using midnight blue as your base color. Then, add accents in brighter shades of blue, like an electric teal or a robin's egg blue. You could also mix in some white to keep the space feeling fresh and airy.
Or, if you prefer a more calming aesthetic, consider using a light green or pale pink as your base color. Then, add in accents of a deeper shade of your chosen hue. You could also mix in some white or cream for a classic look. Whatever colors you choose, be sure to test them out on your walls before making any final decisions. And remember, you can always change things up if you decide you want to try something new!
Opt For A Freestanding Vanity
A freestanding powder room vanity is a stunning addition to any space. Its tall, elegant silhouette adds a touch of sophistication, while its antique-inspired design gives the impression that it could have been sourced from a local flea market. This mix of old and new elements is perfect for creating a unique space that is both stylish and functional.
A small powder room vanity also provides ample storage for all of your powder room essentials, and its top can be used as a dressing table or as a place to display decorative items. Whether you are renovating your powder room or simply updating the fixtures, a freestanding bathroom vanity is an excellent option to consider.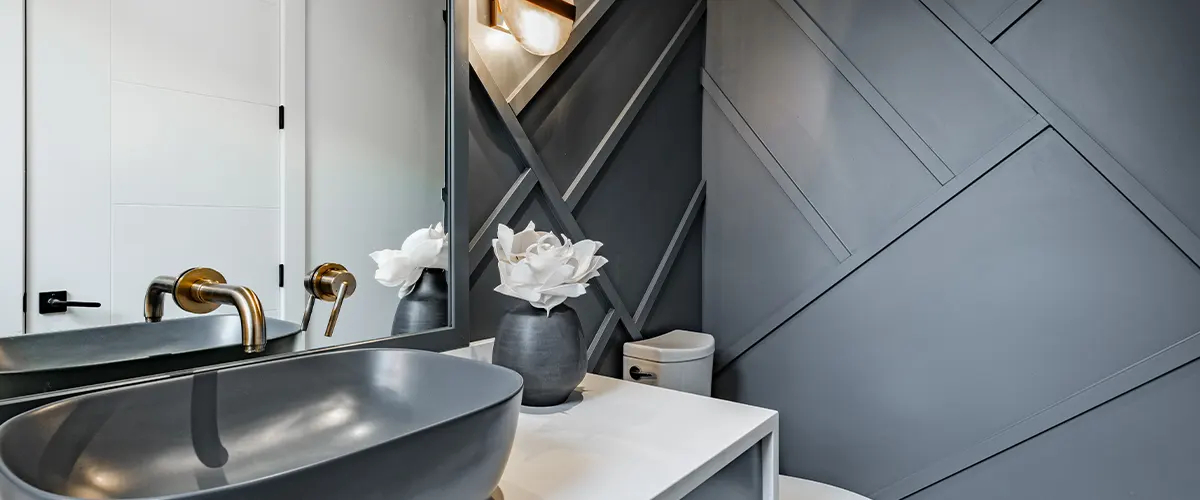 Don't Miss Out On Using Wood
Wood is now the material of choice for its natural beauty and warmth; it conjures the quiet luxury of a spa. Timber veneers, in particular, can create a high-end look without the heavy price tag. And with so many different grains and hues to choose from, it's easy to find the perfect match for your guest bathroom.
For a more traditional feel, opt for classic cherry or walnut. For something lighter and brighter, try maple or birch. Or go for a bolder look with exotic woods like zebra wood or wenge. Whichever direction you choose, natural timber will add instant warmth and personality to your bathroom.
A vanity powder room can add value and convenience to your home. By taking the time to choose the perfect vanity for your needs, you can maximize both the functionality and comfort of this space. With a few simple tips for keeping things organized and functional, you can turn your vanity powder room into a special retreat that you'll love spending time in. For more design inspiration, you can check out NKBA's website and if you need help installing or designing a vanity powder room in your home, get in touch with us – we would be happy to assist!