Do you want to add a touch of vintage style to your home but are not sure how? A great way to do this is by renovating your bathroom in a vintage style. Many people are hesitant to do this because they think it will be too expensive or difficult, but that is not always the case. In this blog post, we will discuss the benefits of having a vintage bathroom in your home and provide tips on how you can achieve this look on a budget!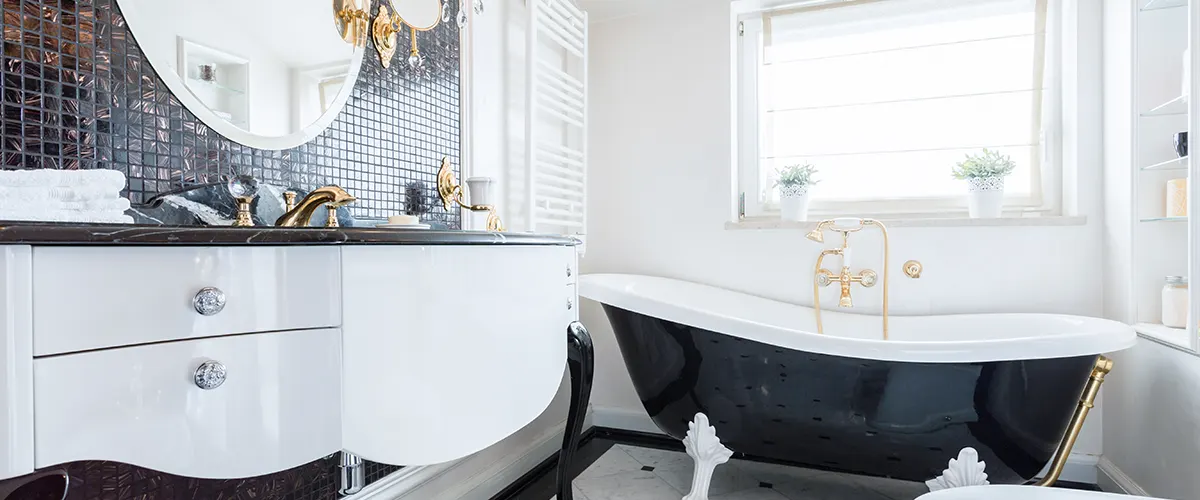 Why Do You Need A Vintage Bathroom In Your Life?
A great bathroom can make a huge difference in your day-to-day life. Not only is it a place where you can relax and unwind, but it's also a place where you can get ready for your day and feel refreshed and rejuvenated. If you're thinking about giving your bathroom a makeover, then you may want to consider going with a vintage design.
Vintage bathrooms are not only stylish and chic, but they also come with a number of benefits that you'll be sure to appreciate. Read on to learn more about the top reasons to opt for a vintage bathroom design in your home.
One of the best things about vintage bathrooms is that they're timeless. This means that you won't have to worry about your bathroom going out of style in a few years and needing a complete remodel. You can enjoy your beautiful bathroom for many years to come without worrying about it going out of style.
Another great thing about vintage bathrooms is that they're elegant. If you're looking for a way to add some elegance and sophistication to your home, then this is definitely the way to do it. A vintage bathroom will elevate the overall look and feel of your home, and it will impress your guests every time they use it.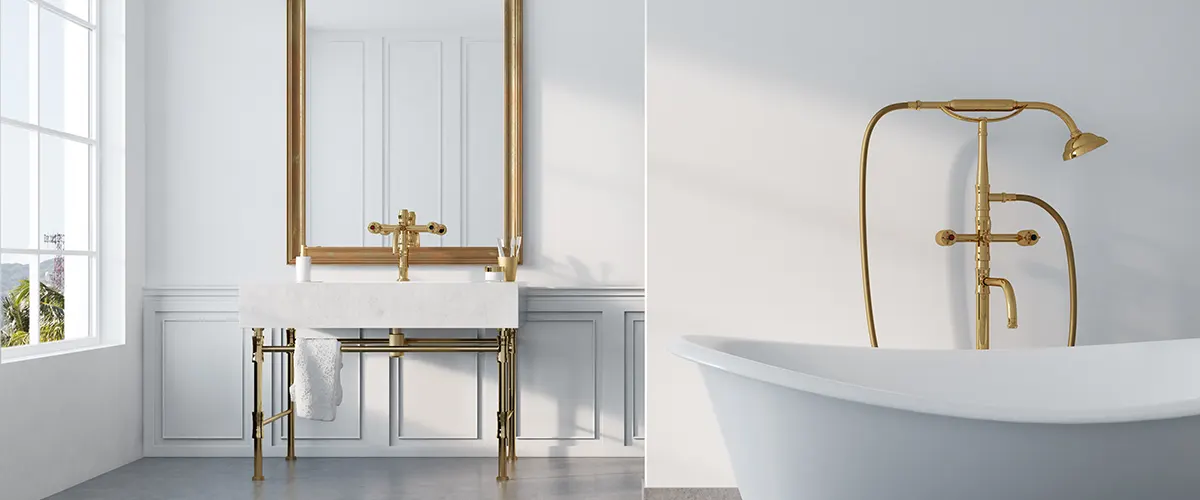 3. They Can Increase Your Home's Value
According to the NKBA, if you're thinking about selling your home in the future, then having a vintage bathroom can actually help increase its value. Because they're so timeless and elegant, prospective buyers will be impressed by your bathroom and may be willing to pay more for your home as a result. So, if you're looking for a way to add some extra value to your home, try out some vintage bathroom ideas or run them by an interior designer. You'll have a stunning bathroom in no time and you'll never go back to having a modern bathroom ever again.
How To Achieve The Look Of A Vintage Bathroom
Vintage bathrooms are all the rage right now. If you're thinking of giving your bathroom a makeover and want to achieve that chic, old-fashioned look, then this guide is for you! Here are some tips on how to get the vintage bathroom of your dreams without spending a fortune:
One of the easiest and most affordable ways to change the look of your bathroom is with paint. A coat of paint can completely transform a room, and it's one of the quickest ways to give your bathroom an updated look. Go for bold, darker colors if you want to create a more dramatic effect, or opt for lighter shades if you're going for a more airy, ethereal feel. This way, you'll be able to create the exact atmosphere a retro bathroom deserves.
Another important element in creating a vintage bathroom is choosing the right fixtures. Bronze fixtures are perfect for achieving that antique look. When shopping for new fixtures, look for ones that have an aged or patinaed finish. This will help add authenticity and charm to your space.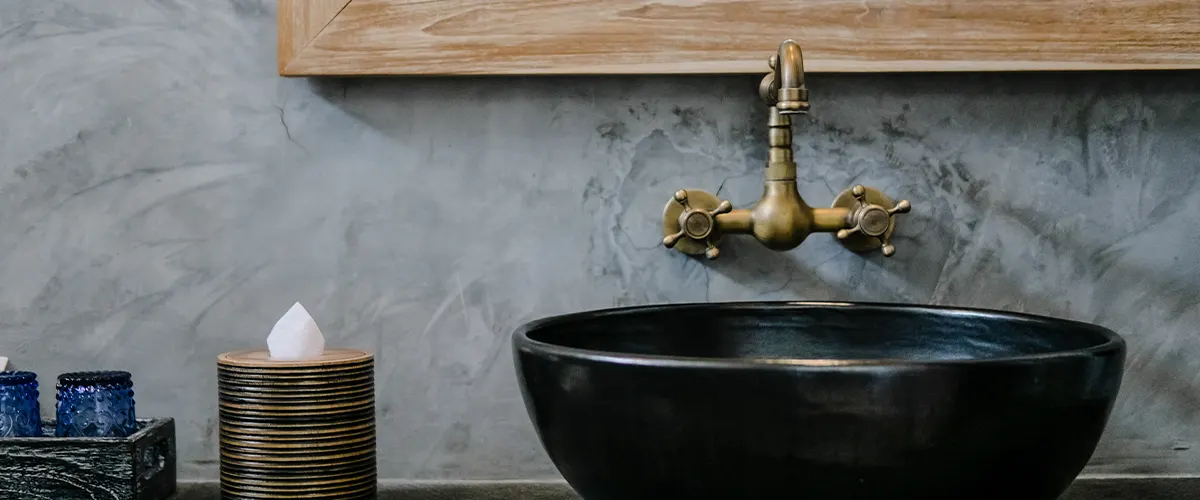 Wallpaper is another great way to give your bathroom an updated look. And there are so many gorgeous options out there that will fit any budget! If you really want to go all out, consider adding wallpaper to just one wall for a pop of pattern and color. Or, if you're not ready to commit to wallpaper just yet, try using removable decals instead. They're easy to apply and remove, and they'll give your bathroom an instant makeover.
Scour antique stores and flea markets for antique pieces
One of the best ways to find affordable vintage pieces and create a vintage aesthetic for your bathroom is by scouring antique stores and flea markets. Keep an eye out for anything that could work in your space, like an old medicine cabinet, a pedestal sink, a shower curtain, a claw foot tub, or an antique mirror.
You never know what hidden treasures you'll find! And even if you don't end up finding anything that's exactly what you're looking for, it's still fun to browse and see what kinds of things are out there.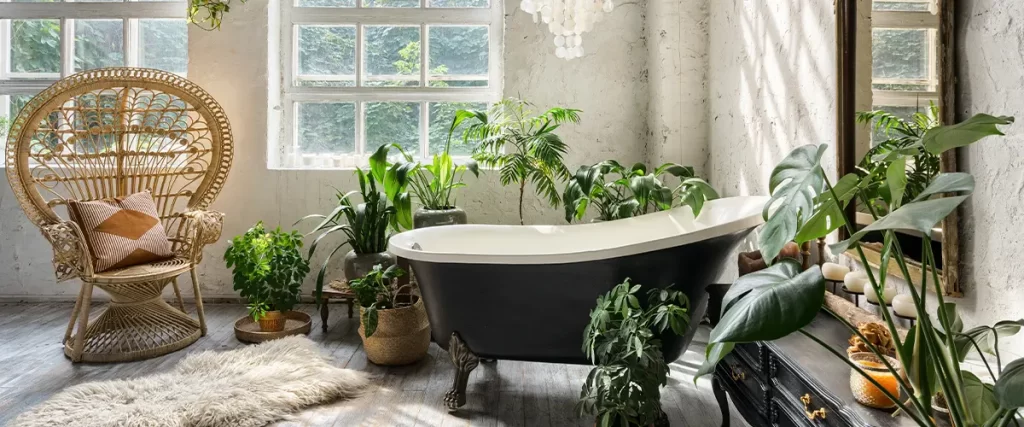 There are so many great reasons to choose a vintage bathroom design for your home. From their timeless appeal to their elegant design, vintage bathrooms offer numerous benefits that you'll be sure to appreciate. If you're thinking about giving your bathroom a makeover, then choosing a vintage design is definitely the way to go.
There are many different ways to achieve a vintage look in your small bathroom, so get in touch with us if you need help creating one. We would be happy to assist you and give you the retro vibes and vintage feel your bathroom deserves.