If you're considering a bathroom remodel, you're in good company. A recent study by the National Kitchen and Bath Association found that more than half of homeowners are planning to renovate their bathrooms in the next two years.
Whether your goal is to update an outdated bathroom or to give it a complete overhaul, there are a few things you should know before you start demolition.
In this blog post, we'll share some tips from our experts on how to plan your bathroom remodel and avoid common mistakes, as well as present some bathroom remodels before and after here at Lakeview Remodels.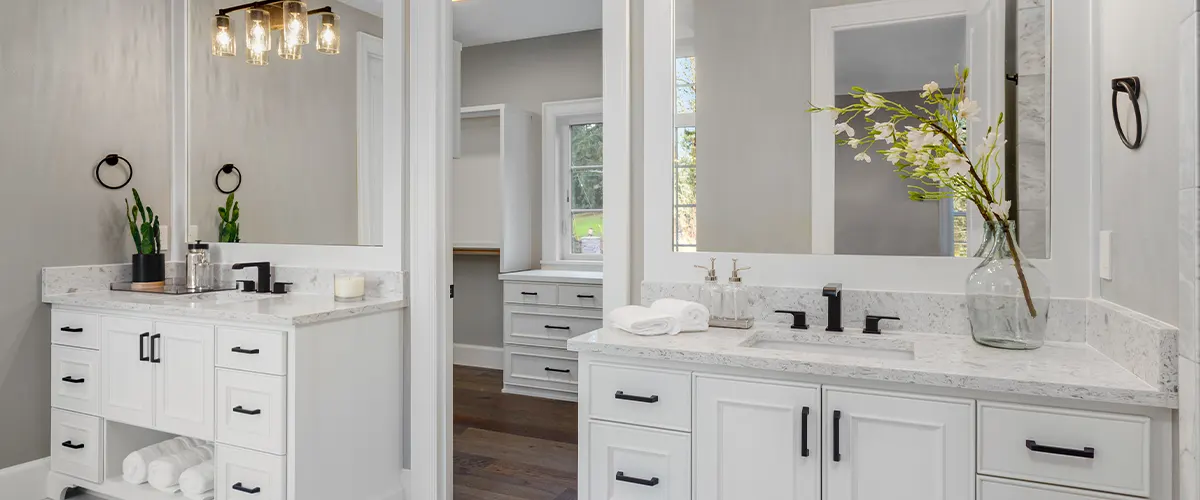 The Benefits Of Bathroom Renovations
When it comes to your bathroom, there are a lot of good reasons why remodeling is a good idea:
What To Know Before Starting Your Bathroom Makeover
A master bathroom renovation is no easy task. From removing floor tiles to adding a tub shower combo, there are plenty of things to be done and time to be spent. But before embarking on this journey, there are some things you need to know.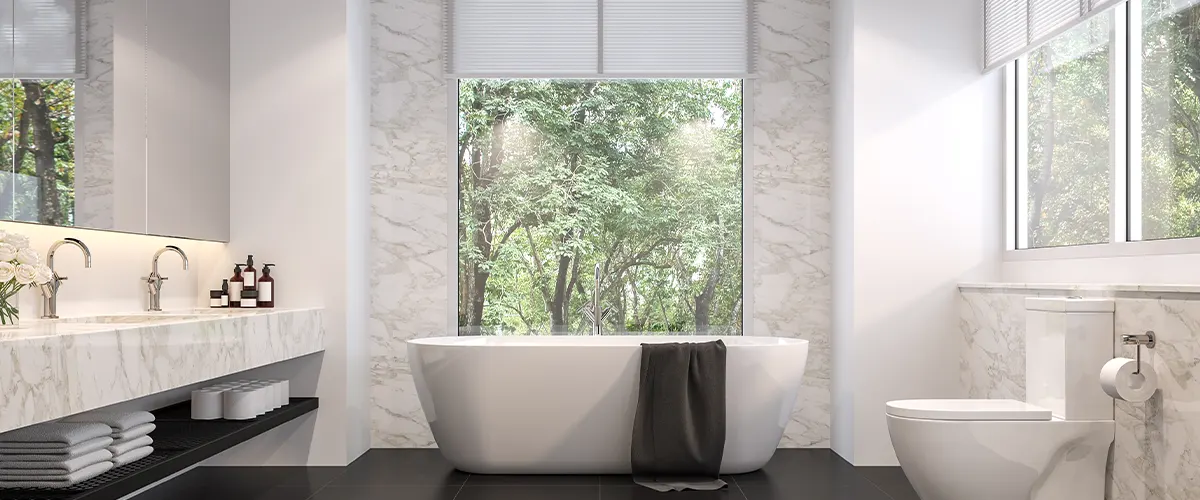 1. Plan Your Budget Beforehand
A bathroom remodel can be a major undertaking, and the cost will reflect that. The average cost of a bathroom remodel can go from $30k to $60k, depending on the scope of the project. Of course, the final cost will depend on a number of factors, including the size of the room, the quality of materials, and the scope of work. But one thing is certain: a bathroom remodel is not a cheap undertaking. Especially if you want features such as a walk-in shower, freestanding tub, or Sapphire glass enclosure.
Also, labor costs will make up a significant portion of your total budget – usually around 20 percent. So when planning your bathroom remodel, be sure to factor in all costs – from materials to labor – to ensure that your project stays on budget.
2. A Shower Conversion Might Be Your Best Friend
When it comes to bathroom design, there are many different options to choose from. One option that has become increasingly popular in recent years is the freestanding bath. These baths offer a dramatic look that can really transform a space. However, they may not be the most practical choice for everyone. If you're petite, for example, you may find it difficult to get in and out of a deep freestanding bath.
If you hate cleaning, you'll need to be extra diligent with a freestanding bath, as they can be difficult to clean around. And if you live in an old house with dodgy plumbing, a freestanding bath may not be the best option, as they can be quite heavy and require a strong water pressure. Ultimately, it's important to consider your needs when choosing between a shower or a tub.
If you're not sure whether a freestanding bath is right for you, talk to a professional designer for advice and turn to shower conversions. You might be surprised how convenient they are, especially in a smaller bath. Like this shower conversions we did in Knoxville.
Before
After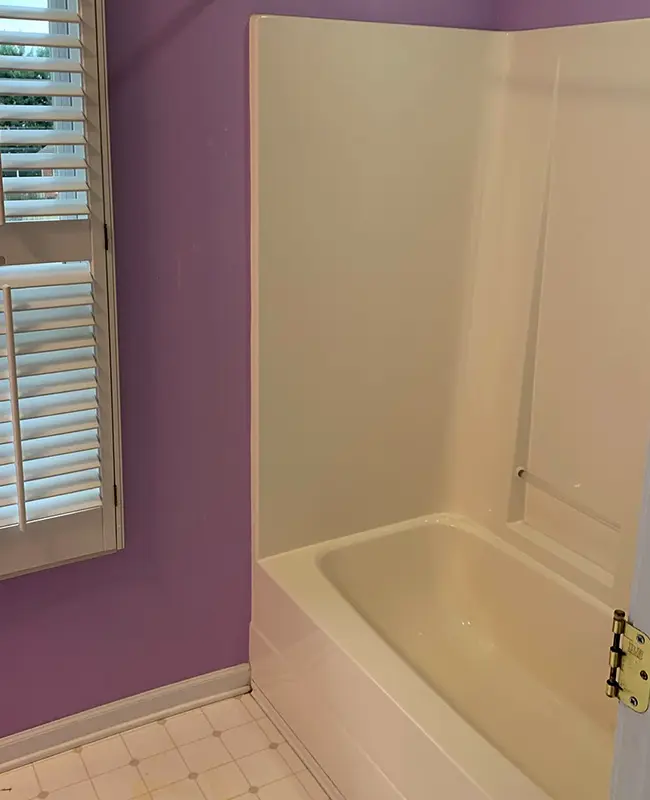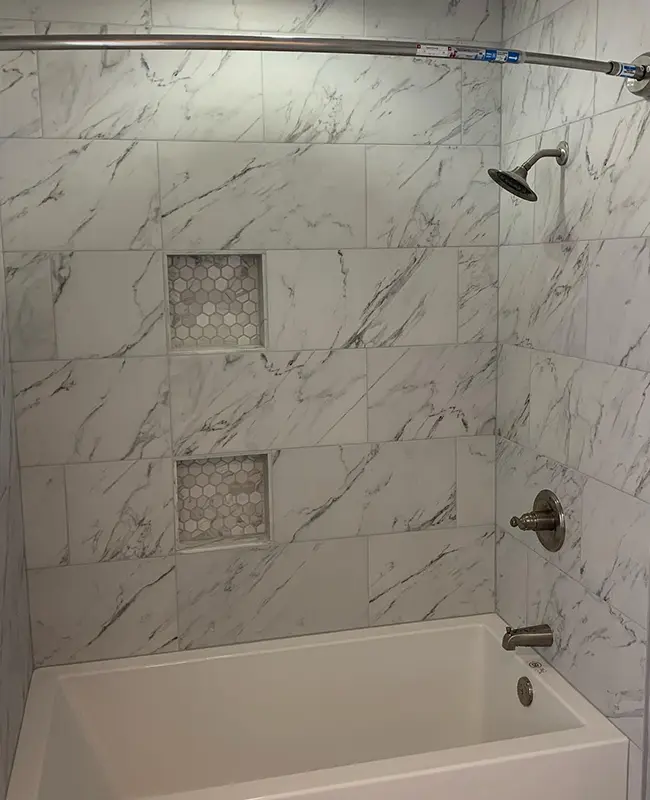 Before
After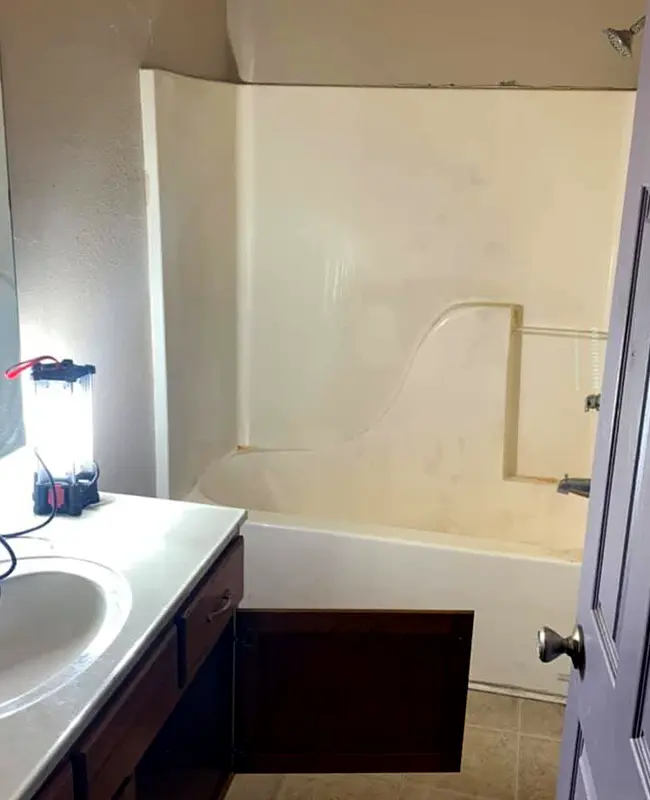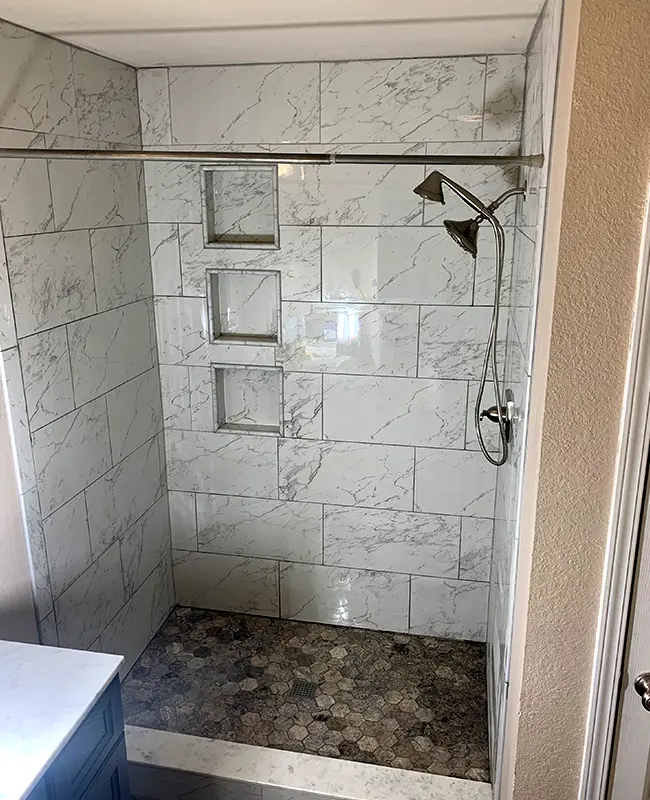 3. Having The Best Lighting Requires Careful Planning
One way to create a bathroom that is both beautiful and functional is to carefully consider your lighting. Because bathrooms are often small and/or dark and filled with mirrors (which complicate how artificial and natural light bounces around), lighting requires careful thought and placement.
There are many different types of lights available, from recessed lights to sconces to pendants, so it's important to choose the type that best suits your needs. Once you've selected your fixtures, be sure to place them strategically around the room to ensure that you have adequate light for all of your tasks. With a little time and effort, you can create a bathroom that is both attractive and well-lit.
4. When It Comes To Plumbing, Add A Buffer Budget
Anyone who has been through bathroom makeovers knows that plumbing issues can quickly add up. From hidden leaks to faulty fixtures, there are many ways for things to go wrong. As a result, it's always a good idea to leave a cushion in your budget for any surprises. In addition to unexpected costs, there is also the potential for delays if your plumber runs into any unforeseen problems like mold or structural issues in your bathroom. By factoring in a buffer, you can ensure that your bathroom renovation stays on track and doesn't bust your budget.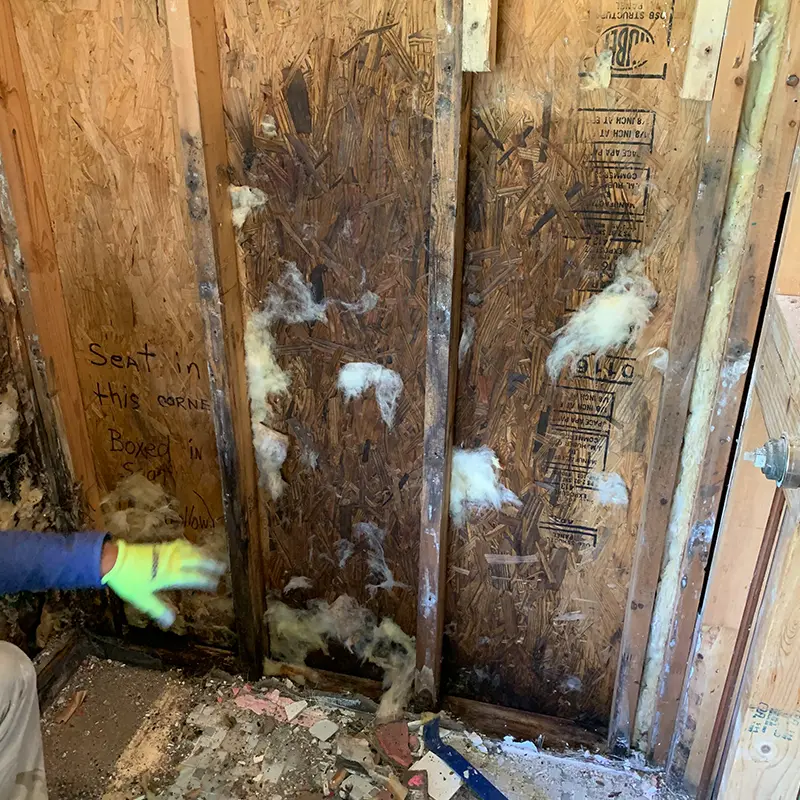 5. If Your Team Uses Subcontractor, Do Some Research
If you're thinking about hiring a general contractor to work on your home, it's important to do your research and ask the right questions. One of the most important things to find out is whether or not the contractor will be doing all the work themselves or if they'll be hiring subcontractors. If they are hiring subcontractors, it's essential to ask what kind of assurances there are that the work will be completed in a timely fashion.
You should also research the subcontractors to make sure they have a solid track record and positive reviews. Another good resource is your local building department, which may be able to provide feedback about specific contractors or subcontractors. By taking the time to do your homework, you can help ensure that your home remodeling project goes smoothly.
Before And After Bathroom Inspiration
Before you go, check out these bathroom remodels before and after from our projects across Tennessee. If you've
Before
After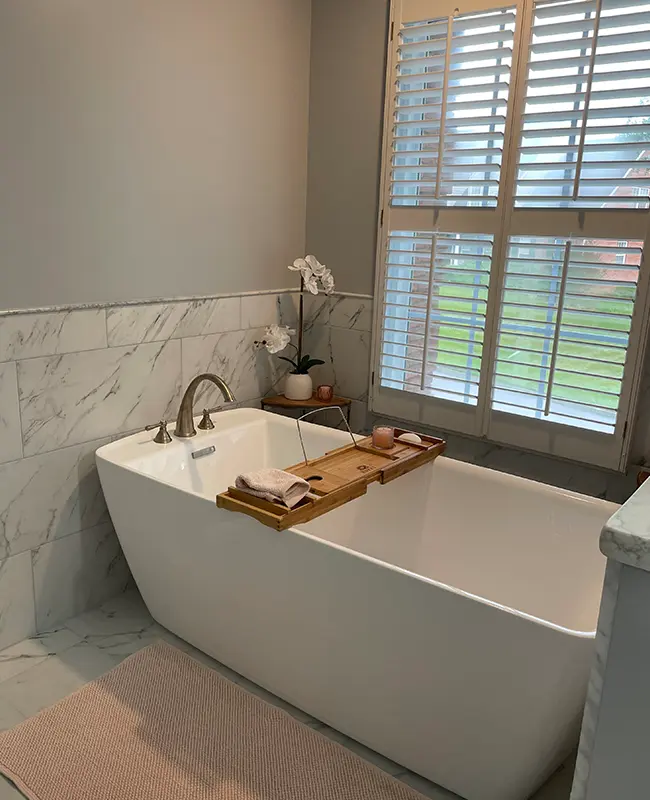 Before
After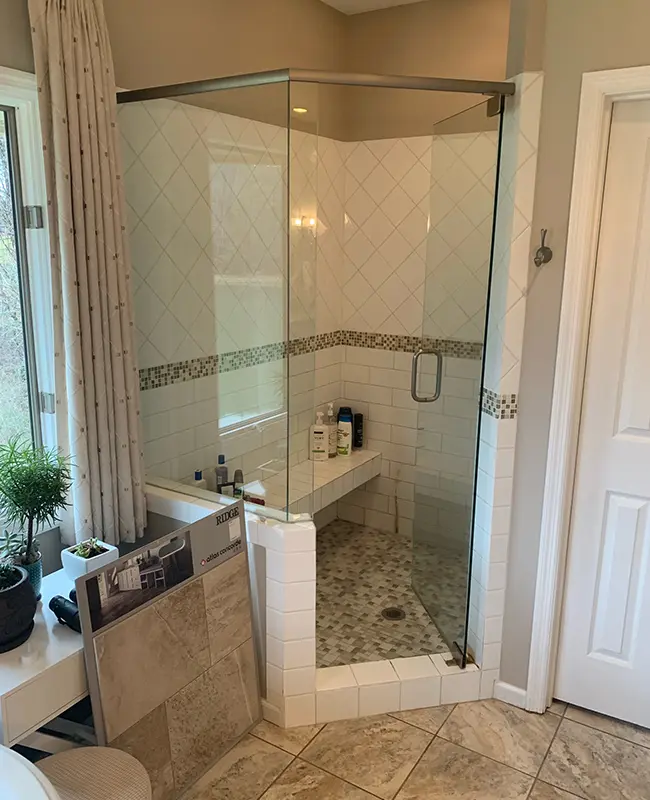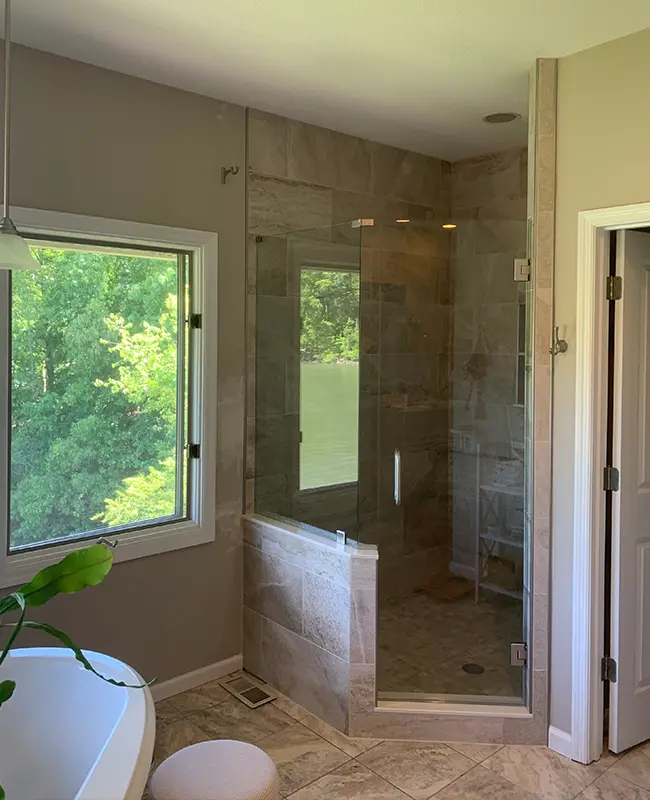 Before
After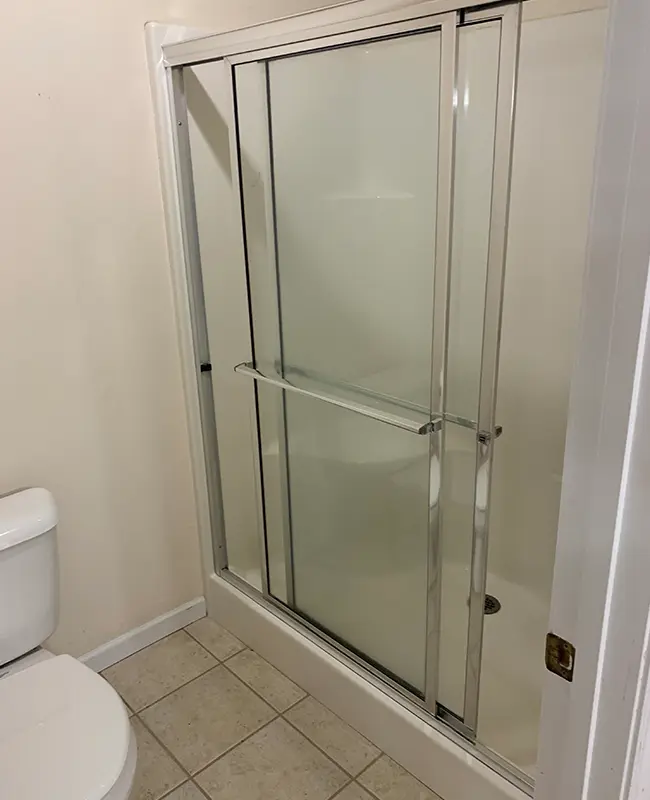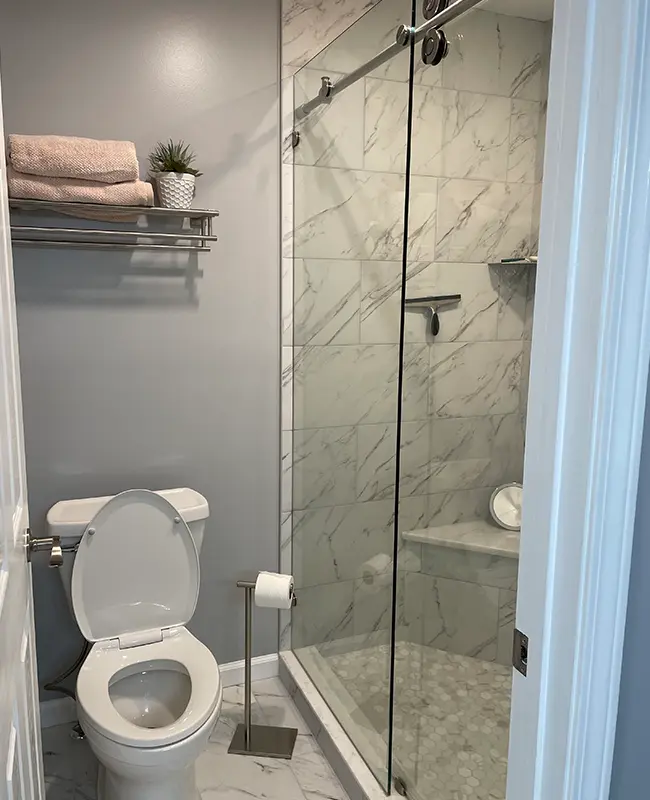 Before
After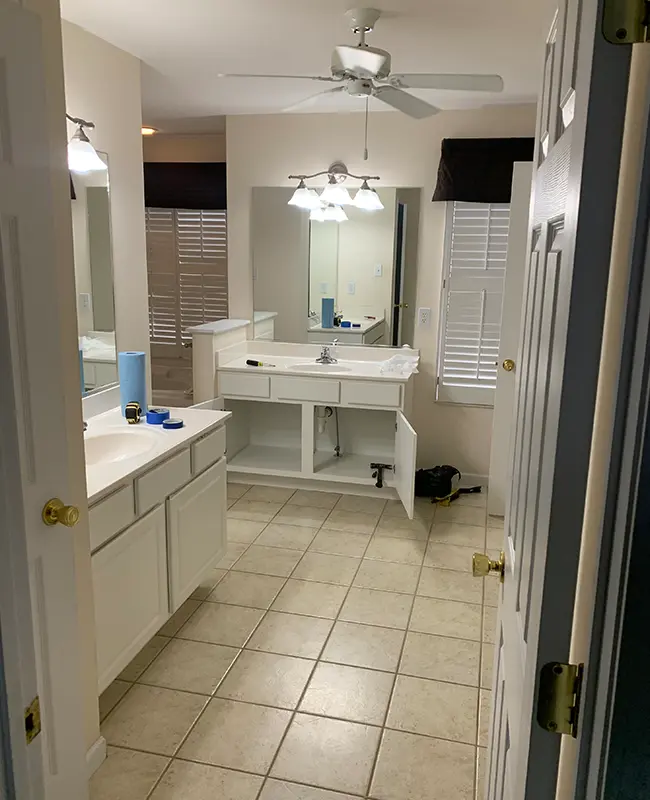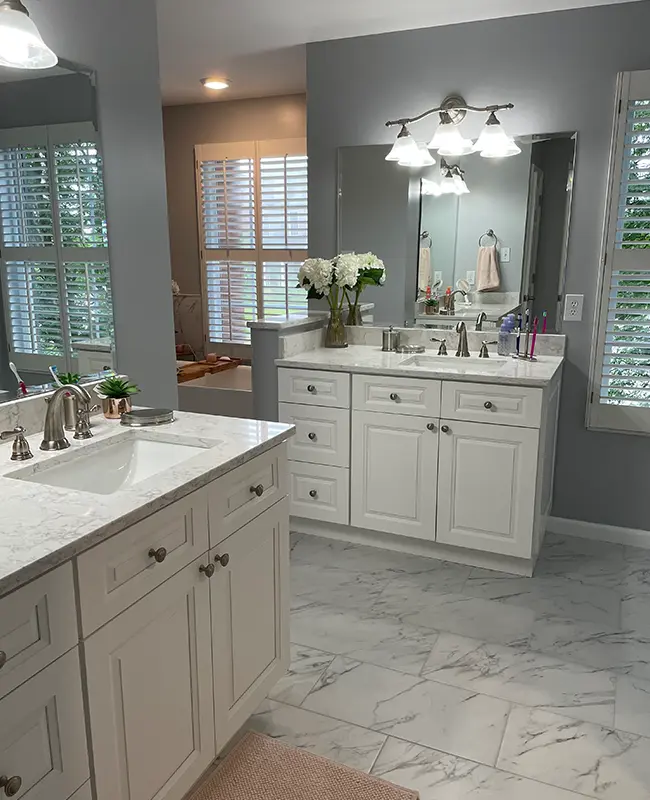 So, there you have it. Our guide to bathroom remodeling. If you're in the process of planning your own renovation and have any questions, don't hesitate to get in touch with us. We'd be happy to help where we can and offer advice based on our years of experience working in this industry. And finally, a few words of wisdom from our team here at Lakeview Home Remodels: stay on budget, do your research, and choose your contractor wisely!